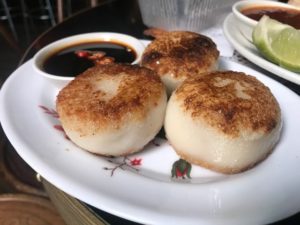 From the first week we came to Melbourne Cookie has been my absolute favourite place to visit, I still insist on have the taro dumplings with chilli soy every time and though I may try a new dish once in a while the menu and I remain pretty consistently fabulous! Seriously they are the best dumplings ever!!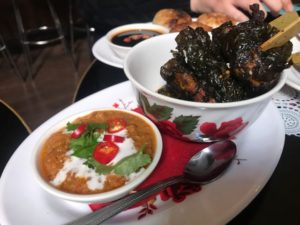 Peppered pork sticks, betel leaves with pork and peanut relish – super juicy and punchy = happy!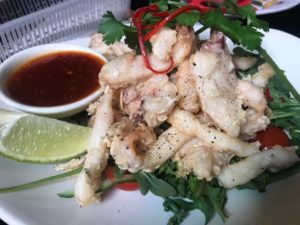 The salt and pepper calamari with sweet chilli sauce wasn't my favourite but it was a good sized portion.
OHHH the prawn and glass noodle firecrackers, avocado and coriander sauce is actually borderline addictive, I just love the crunchy massive prawns and then the zingy avocado and coriander sauce – heaven, not cheap at $24.50 for three but damn good!!
It's a heavenly spot for some good wine and beers and some of Melbourne's best food
#happyplace