What should you not do at your favourite Greek when it's back open and running – eat ALL of the bread! Spitiko has been closed for too long after a fire but they are back and better than ever! The menu still has all your old favourites, the welcome is still warm and the food will just keep coming until you give in!!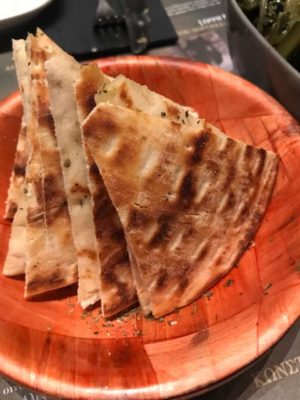 I LOVE the bread and dips but I always forget that isn't the main event! I just keep them coming all night and it makes for a good healthy 5kg food baby! The tarama (fish roe) dip it that beautiful blush pink and so pretty and so very tasty. But that soft pillowy bread…. It's so good!!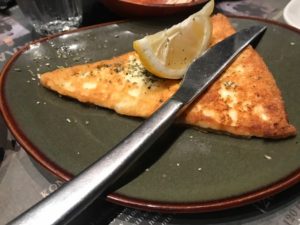 The Saganaki! Zito! (Hurrah in Greek!!) That meaty, burnished, salty, squidgy cheesy amazingness! I hate to share but I am already full on bread!!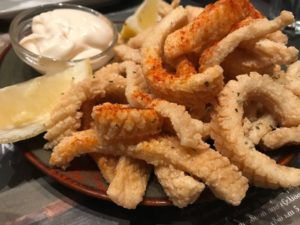 Calamari is light, fresh, not a rubber band in sight and love the dusting of paprika – again cannot stop myself eating tooooo much!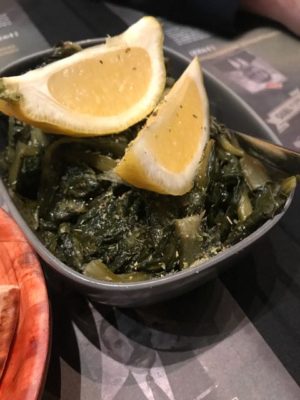 My first foray into wild chicory 'horta' and it's a winner, kind of spinach meets silverbeet its totally healthy and delish!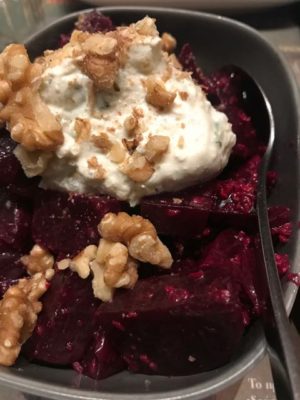 The beetroot salad is a game changer – how can a simple beetroot salad, yoghurt and walnuts be so very very enjoyable! I am stealing that one for home BBQ time!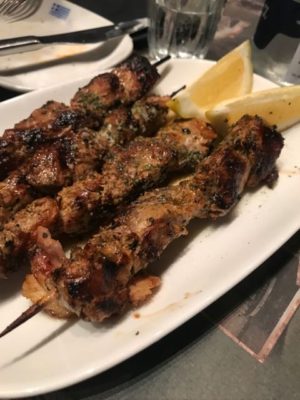 Moving onto MEAT! The pork skewers are juicy and I am trying to finish a whole one but that bread is fighting me now!
Lamb cutlets, perfectly charred and pink, love love love lamb!
The chicken was definitely a fave, especially when the boys were making sandwiches with the bread and dips! More bread please!!!
There was no room for dessert, I desperately wanted to get another bottle of ridiculously well priced house cabernet and party on with loukamades – that's Greek doughnuts people!! But I admit defeat, me and my food baby are heading home to dream of more Greek food in the near future!