There aren't many places in Melbourne that we go back to repeatedly or insist on ordering the same dish but Park St Pasta and Wine Bar is becoming an addiction! It helps it's practically on our doorstep and makes me thoroughly happy when I go there, it might not be the cheapest meal in town but my god it is delicious!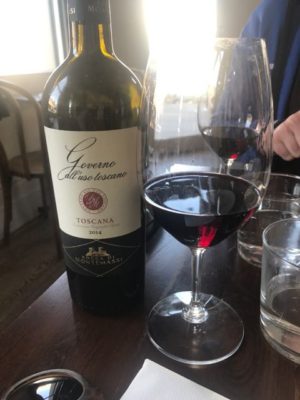 The menu isn't extensive and it doesn't need to change too often, otherwise I will be beside myself that there is no rabbit agnolotti! The staff are super friendly, there is never any rush, just sit back enjoy some Sangiovese and some amazing Italian food.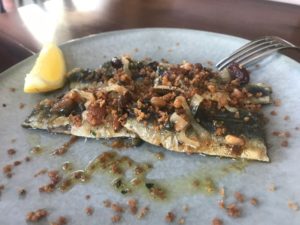 The Port Lincoln sardines with sultanas, capers and pine nuts, super fresh, gorgeous little fishies and all the right friends to bring out the flavour.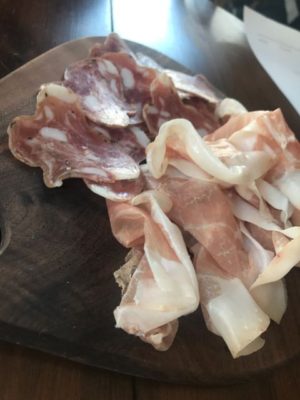 The Chef's salumi selection is pricey at $29 but it was the most gorgeous meat treats with wafer thin piggy!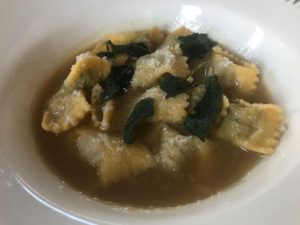 The Agnolotti dal plin, veal and wild Gippsland rabbit with sage butter is my favourite, more butter sauce than usual meant we 'had' to get more of their amazing focaccia to soak up the juice! Tender little pasta parcels of rich lovely meat…. Heaven!!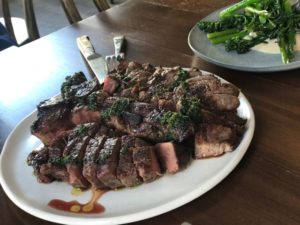 The special Bistecca alla Florentina is a great big  t bone cooked perfectly medium rare and sliced to allow everyone to dive in and enjoy………… seriously good!! The charred broccolini and macadamia puree was amazing, I was happily dipping my steak in that puree it was amazing!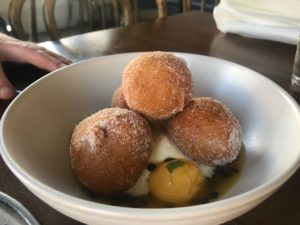 It would be rude not to finish a decadent lazy lunch without a glass of dessert wine and the bombolini with lemon curd, Marscapone and  passionfruit DIVINE!!!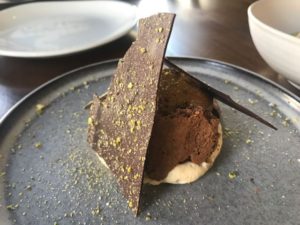 And then the 'Caramelia chocolate, frangelico cream, walnut sponge' that walnut sponge gets me every time it's soooo good!
Another happy day, can you ever have too much good food, wine and great friends? …. Ask my bank manager!!!