The old Clarendon pub is now a Thai with a friendly smile and really good food!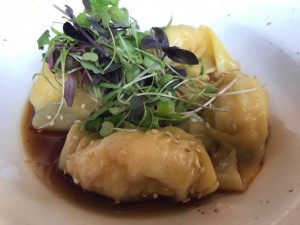 The guys have taken a while to get this Thai come boutique hotel come sky bar open but it was worth the wait. Seriously delicious the entrees include these wonderful chilly prawn wontons with so much prawn and amazing flavour – tick!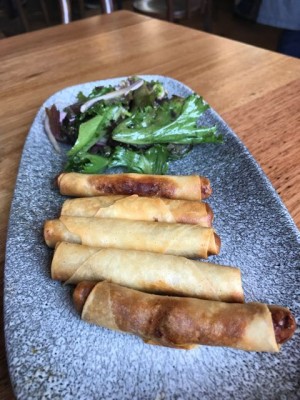 Mini pork spring rolls were fab though the mayo dipping sauce was a bit strange.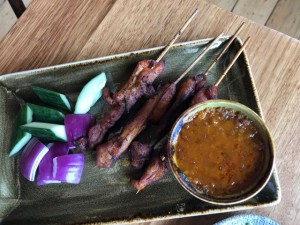 Chicken skewers were really great, gnarly chicken grilled perfectly and a really great peanut sauce tick!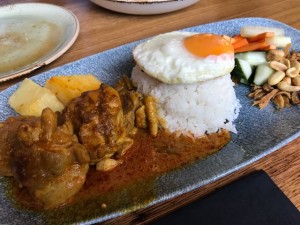 The nasi lemak was seriously good, great chicken curry, coconut rice, crazy little fishes and a oozes fried egg! Yum!!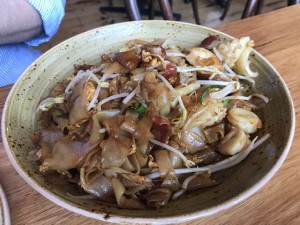 The fried kuay teow with fat noodles, shrimp, calamari, Chinese sausage, egg, bean shoots slathered in a soy and chilli sauce was seriously good.
It was one of those meals as I type I just want to order it all again and feast away….. so hungry!!!