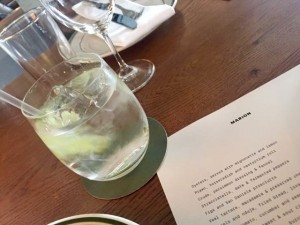 Taking over the space that was the Supernormal pop up, Marion's have lined the walls with wine and are showcasing some spectacular food from the open kitchen. It's a small space with barely 20 tables but if you are lucky enough to get one you will be taken on a fabulous adventure of wine and food, especially if you have a super wino at your table!!
The menu is super seasonal, simple yet complex, made to share and relax as the time ticks by and you really won't want to leave!
There is a bar menu for snacking and then the larger menu for those that are a little more peckish, enjoy oysters, Prawn Roll, Duckfish, eel and radish, chicken livers, padron peppers, pickled sardines on almond cream, 250gram Porterhouse or a roast chicken.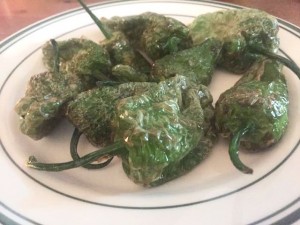 We started with the Russian roulette of veggies – the Padron Peppers, and this season they are a lively bunch forget the 1 in 5 rule, this was 4 out of five will bring you a little tear to your eye…. Or a lot if you don't handle spice well!!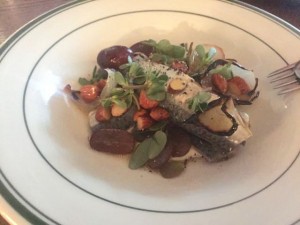 The pickled sardines were amazing, I have a real soft spot for pickled little fishes and this made me want to go home and get those jars of pickled herrings that my Dad used to gnaw on!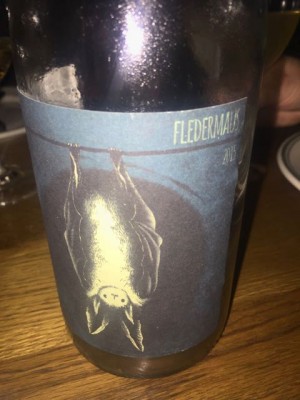 We had a wine aficionado with us who picked out some absolute crackers to go with our meal – and didn't bankrupt us all!! The Fledermaus was a fave!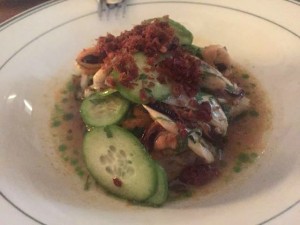 The mussels with nduja, fried bread and aioli was delish, interesting combo with the fish and sausage and super yum!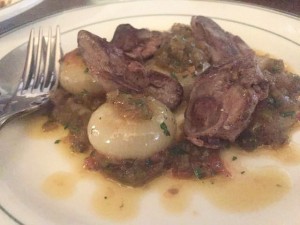 The boys went crazy over the chicken livers, not my thing but they were all in love with those gnarly little nuggets!
The stracciatella, the creamy inside of the burrata cheese served with salty prosciutto was a winner, god I love cheese!!!!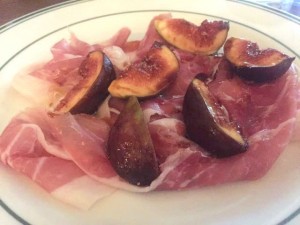 Figs and prosciutto – can't go wrong!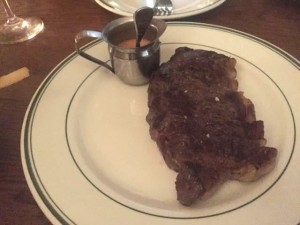 The 250g Porterhouse took it's sweet time and that baby was perfectly cooked and very well rested so that you could slice through like butter, there was a great sauce that I totally missed the name of but it was super creamy and delish and I take no shame from dipping my pommes frites into it!!
It was a gorgeous night with good friends and great food, if I ever went down the hospitality road (which I wouldn't because my only qualification is that I like eating and drinking!!) I hope my place would be a lovely as this, it was kind of like going to someones house … if they had amazing chefs and sommeliers in their house!!!