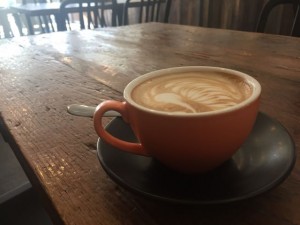 Another new Breakfast spot in South Melbourne – we are so spoilt lately! It's generally just places closing or another nail salon or bank opening!!! Sadly this was our favourite Mexican but now a little hipster brunch spot with a great fit out, rocking all my favourite Kmart elements to the point I feel quite at home!!! Staff were friendly and coffee was great
Menu holds plates for all with toast, fruit salad, matcha smoothie bowl, bircher, granola and eggs. Moving into the road less travelled there is a fricassee, royal eggs, greens and grains and autumn figs.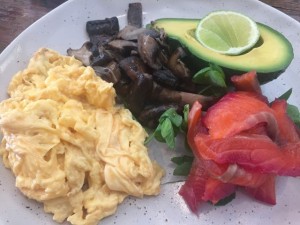 I went for the sides to satisfy my fussy requirements and it was immense! Big serves of beautiful scrambled eggs, hearty mushrooms, half and avo and lovely pink tinged cured ocean trout. It was a generous serve and really good.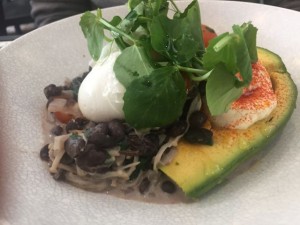 Hubby went the fricassee with blackens, heirloom tomato and enoki mushrooms with avocado, sour cream and a poached egg. It was a big old bowl and though enjoyable I think it was just too much of the beans and mushrooms for hubby. He started off really enjoying it and then go a bit tired 1/3 of the way through. Maybe too bug a serve or maybe just too much of a good thing.
Lunch sounded good, Bhudda bowls, short ribs, lentil burgers and pulled pork burger. Will have to pop back for another round soon!