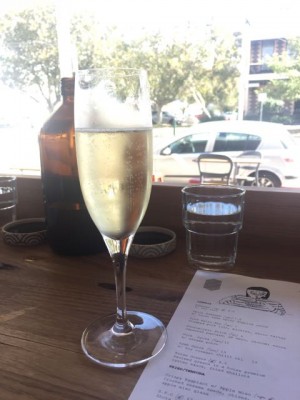 Brother Shota has popped up in Albert Park and Instagram was making me drool from the gorgeous pictures! We popped in on a quiet Saturday afternoon to try out some of their Japanese fusion fare.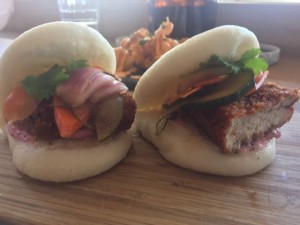 Pork Katsu Bao with crumbed pork loin, pickles and shiso tartare, it was nice, the boa had stuck to the board so it was a bit difficult to pick up, the pickles were nice and the pork was crunchy and juicy.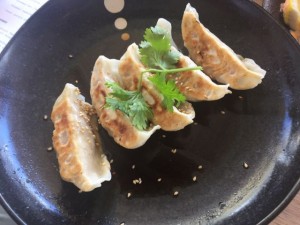 Pork Gyoza with sesame ponzu dipping sauce, text book good, I think I may have over ordered (so not me!!!) so we didn't finish these but I thought they were tasty!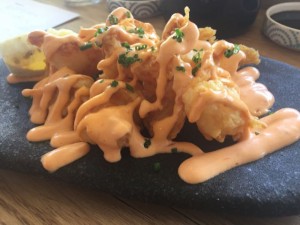 Popcorn prawn was really good, tempura crispy prawn with a super creamy spicy mayo – cold beer and a pile of this in the sun – tick tick!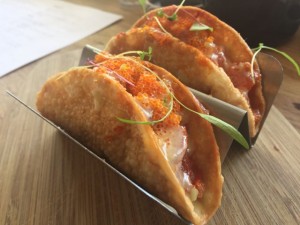 Tuna Sashimi Tacos look so good in the pictures and they were tasty – crispy taco shell with fresh, sashimi tuna and flying fish roe with a wasabi aioli – YUM!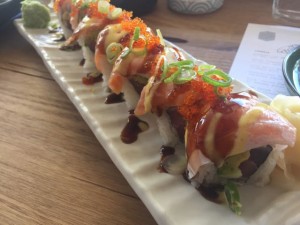 I think we were just too stuffed by the time the 'Rock'n'Roll sushi rolls arrived – Seared tuna, avocado, cucumber, grilled salmon, spring onion and flying fish roe – all super fresh and looked gorgeous.
It was a nice lunch, they could do with pumping up the air conditioner and turning down the music in the kitchen that fights with the music in the restaurant but it was good popcorn prawn!