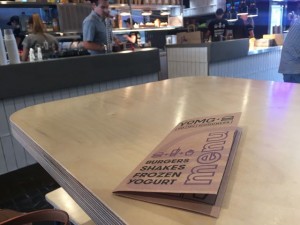 It's gotta be a good burger to drive to Mornington! Well we had to head that way and a bit of burger bribery works a treat with hubby!! But it was a really cool place, great vibe, lots of good energy and totally rad milkshakes (I can still say rad can't I?!?!).
It's a simple diner feel with a great menu to get your mouth watering with a whole heap of gorgeous burgers – all the usual but then stand outs like the Black Pearl with tempura battered red chilli soft shell crab with Asian slaw and coriander basil mayo…. Hell yes!! Plenty of loaded fries, wings, shakes and bites. It's a place you will want to keep coming back to try more from the menu.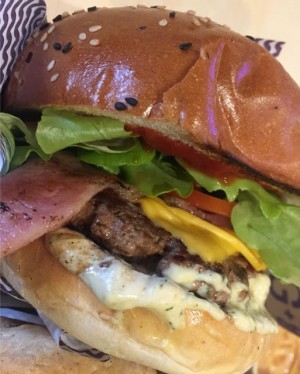 I love a simple burgers and I love a place that has a gluten free bun option too. They are never as good as a buttery brioche or sesame bun but needs must! So we both went with a simple YO MY with Cheese. I don't like a carnival when it comes to my burger, I see no joy in wading through fried egg and beetroot to get to my burger!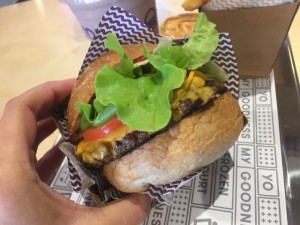 The burger was great, juicy, meaty, good sauce, ample salad but not too much and the secret sauce was a winner!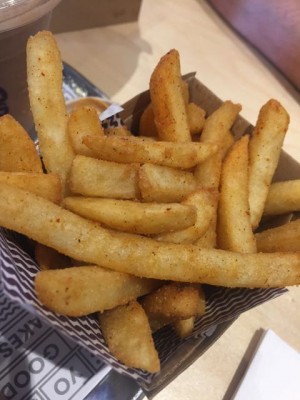 Fries were yummy though the seasoning is not gluten free so I only had a nibble.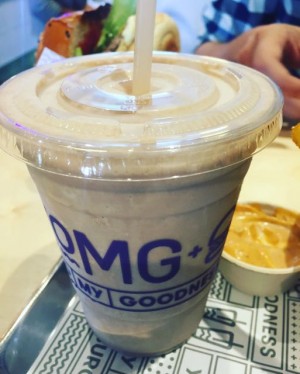 Hubby went all out and got the chocolate shake – OMG it was amazing, thick, maximum sugary amazingness!
It's a cute little place with damn good burgers, it you are ever out that way I recommend it!