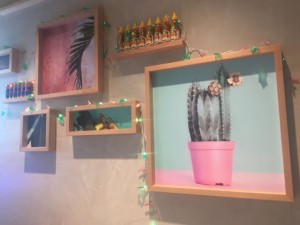 Got a little hole in the wall shop in Melbourne? We can totally turn it into the hottest new bar, coffee drop or restaurant. Miss Siam has opened up the smallest Thai in town, with barely 10 seats but providing an awesome menu and perfect place to grab a quick lunch or dinner to take away.
The menu is packed full of deliciousness and a good selection of gluten free, hurrah! The usual suspects are gathered with a few more unusual dishes but you can feast on roti, spring rolls, golden bags, curry puffs, chive cakes, fish cakes, grilled pork balls and thats only the nibbles to start with!!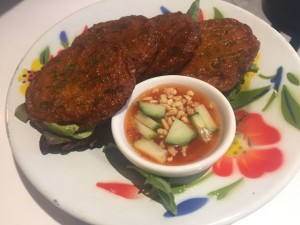 We had the fish cakes and they were all spongy, spice and lovely! Great portion and hubby was super happy.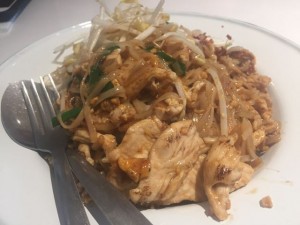 The Pad Thai with chicken and thin rice noodles, egg, tamarind sauce, beansprouts and crushed peanuts was downright addictive! there were many more noodle, rice and curry dishes to choose from and you can near enough build your own.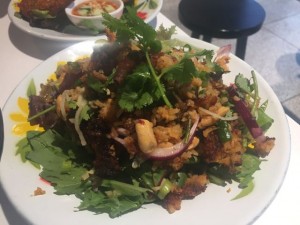 The crispy rice with hunks of crispy rice, chicken mince, shredded coconut, peanuts and herb salad was divine. Probably not fir the health conscious but it was really tasty and worth a cheat!
It's a great little joint, I can definitely see myself grabbing some dinner on the way home one night!