Pacific Rim Thai
A good local will be there for you time after time and will never change their fish cakes recipe on you! And Pacific Rim have definitely not! It's been a good 8 years now and whenever we go there we know we are guaranteed friendly smiles, great food, BYO and a good catch up with friends. It's a big menu but I swear we have the same thing everytime because it is just so damn good that I crave it as soon as we leave!!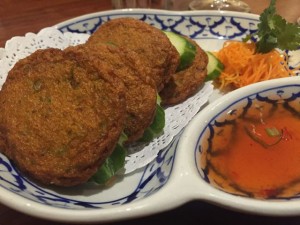 Thai Fish Cake – A patty of minced fish with lime leaves, green bean and curry paste. Don't go changing! We love these little beauties!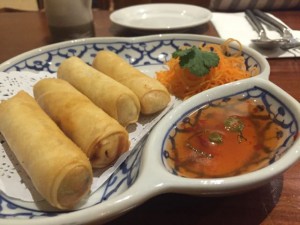 Vegetable Spring Rolls are a no brainer, with a great sweet, sticky dipping sauce, just wait for them to cool first!
The Massaman Curry is a definite favourite with lovely slow cooked beef, potato in that amazing curry sauce with just a hint of spice and nut.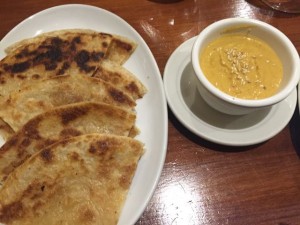 Amazing roti and satay sauce! Enough said!!!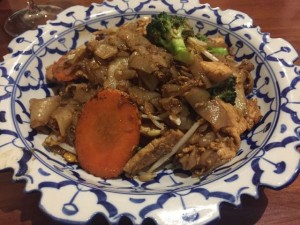 Pud Se Ewe Stir fried rice noodles with vegetables and chicken is a bit on the healthier side, or so I tell myself!! Love it!!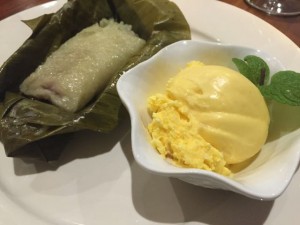 We don't usually do dessert but the sticky rice and mango pudding was super delish, will add that one to the list of must haves!!
It's a great little spot, there's always a table for us and now they deliver I can have fish cakes everyday…. But I won't… promise!!!