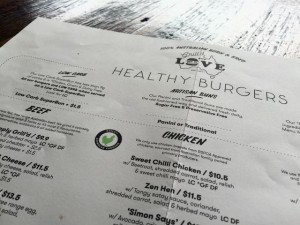 Not a bad burger at all! My local grilled is serving up a very respectable burgers and some of the best sweet potato fries with chilli mayo! There is a great vibe to our local and on a drizzly Saturday lunchtime they are pretty busy with tables full of friends and families getting their burger on!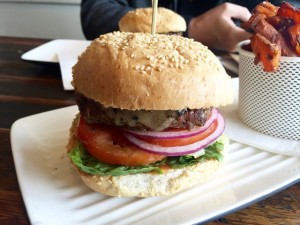 The menu is pure burger loving, they don't stray, no dogs, no rings we are talking burgers, they know them and they deliver them. Beef burgers come with basics, egg, beetroot, jalapenos, bacon or mustard and pickle. The Simply Grill'd is their grass fed lean beef with salad, relish and mayo – in hindsight I am more of a Mustard and Pickles girl with Dijon, pickle, cheese and salad but the Simply was still damn good. Great bun – you can choose sesame or other, there are gluten free options and more and more. The actual burger list is massive with Chicken Burgers including the Simon Says with avocado and bacon and the Caeser's Palace with egg, bacon and parmesan – YUM!!! There are chicken schnitzel burgers – TICK! Lamb burgers with Moroccan Lamb or the Shephards Delight with lean lamb, Dijon and parmesan and egg mayo TICK TICK!! And Veggie Burgers…… if you must!!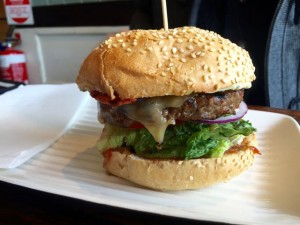 Hubby went the Crispy Bacon & Cheese Grass-fed lean beef with crispy trim bacon, tasty cheese, salad, relish and herbed mayo – he must have been happy because we didn't hear a word from him for the time he was working his way through.
As mentioned before the Sweet Potato fries with Hit Chilli Mayo are my favourite, they are so good!
It's all about burgers and they are delicious!!!
Previously visited June 2014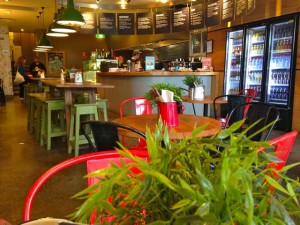 It's been while Grill'd, last time we met I wasn't impressed and we haven't spoken since. Could you redeem yourself and be the burger I always wished you could be…… HELL YES!!
The menu seems to have expanded a fair bit with burgers of all proteins plus sliders, steak sandwiches, salads and more. The restaurant is bright, friendly and inviting, service with a smile and even a little dance!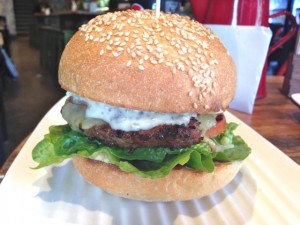 Simply Grill'd burger at a very reasonable $9.90 – Grilled grass fed lean beef, salad, relish & herbed mayo and add tasty cheese $1.00. Simply delicious, good quality meat and great buns! Holds well, tastes good and we are all very happy.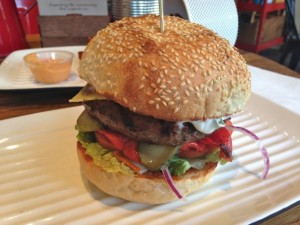 The 'Hot Mama' with Grilled grass fed lean beef, roasted peppers, dill pickle, tasty cheese, tzatziki, salad & harissa paste. For me she could have been hotter but I am a chilli fiend! But still a damn fine lady!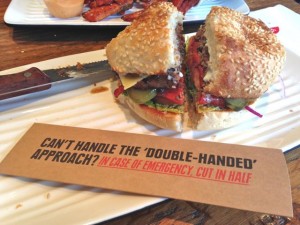 Loved this, can't beat a good burger and some humour! I don't have massive paws so this was actually very useful!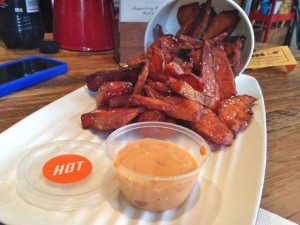 And the most wonderful sweet potato chips with hot chilli mayo – now this is hot! Love, Love, Love.
Grill'd we are absolutely back on again Yum Very Yum.
For more burger adventures check out our escapades with The Burger Book