Akochochin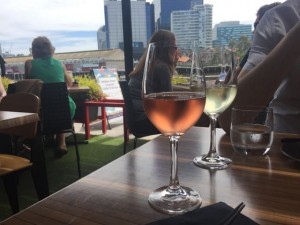 A little Japanese by the river in the sunshine? Why not! Akochochin has been around for a while now and it still looks brand new, the service is always impeccable and the food fabulous. The menu has a lot to choose from so every time you go it can be different!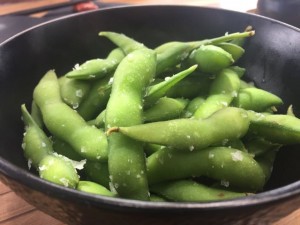 We started off with big fat edamame, just a little salt and you can just sitting there popping those babies for the afternoon, perfect with a cold glass of Rose.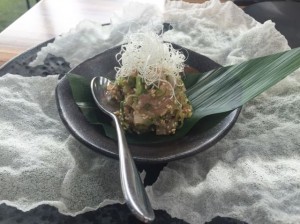 The Kingfish tartare with wasabi, miso and rice crackers was spectacular, so fresh and that punchy wasabi is great.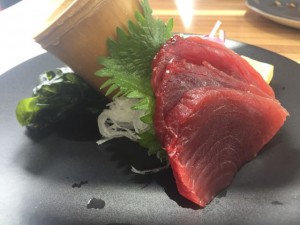 Super fresh tuna sashimi with wasabi, soy and fresh ginger – YUM!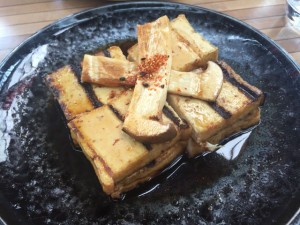 The tofu was a surprise request from hubby and it was so good, a very generous serve with heaps of flavour and those handsome mushrooms on top! The grilled chicken was a bit fatty for me but the dressing was very tasty!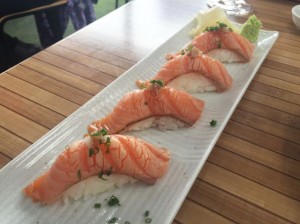 The seared salmon was a beautiful final dish, already dressed and ready to go, it was a winner!!
Akochochin – put it on your list!