Foodie About Town escaped for a weekend to Sydney and with a couple of recommendations and a couple of apps we went on a fabulous safari some of the greatness Sydney has to offer.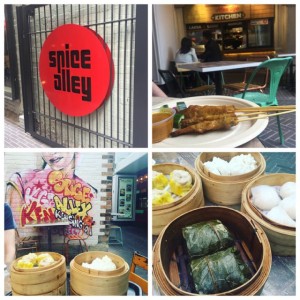 Just a short walk from our hotel was Spice Alley, a collection of pop up foodie stops that you can try a little bit of everything from and sit amongst the lanterns and have a great time. With noodles, dumplings, spring rolls and so much more. Kensington Street is a little art deco hub off the super busy George Street you'll find great food, coffee, chocolate and niche stores.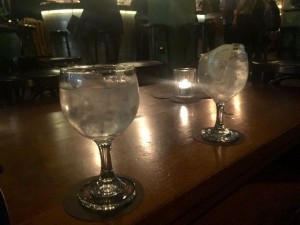 Looking for a spot to relax after hitting the stores The Barber Shop is a super cool speakeasy hidden behind a huge sliding silver door in an actual barber shop! Pass through the dudes having their manscaping, pull that door open and once your eyes have adjusted to the dark you will find a gin loves paradise, I think they said over 200 gins to choose from!! It's a genius find by Foodie!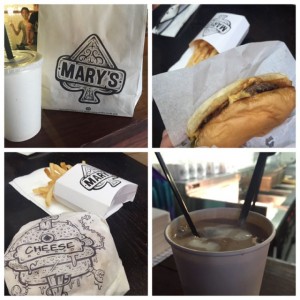 When one has attended a very heavy Lebanese pre wedding party, one might benefit from breakfast at Mary's Burgers. Just off the main drag of the cbd, it's a hole in the wall burger stop playing all my favourite old tunes and serving one of the best burgers ever! Little heavy on the mustard but perfect toasted bun and a great quality burger. Thick shake was damn thick and divine, good fries, great vibe – we love Mary's!
We walked to Surry Hills on the Saturday late afternoon and we found some real crackers..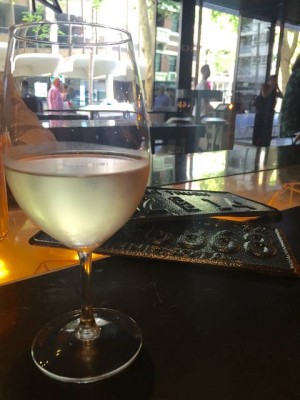 Stop 1 – Ze Pickle

Looked like they did some fantastic looking burgers and loaded fries but we were just in for a drinkie, nice open space and perfect on a warm night with the front windows all open, staff nice, drinks list all good.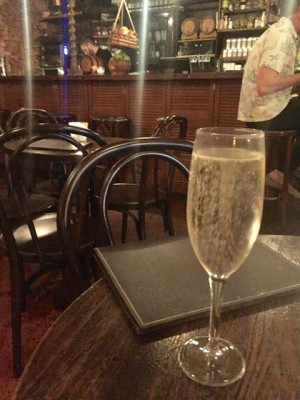 Stop 2 – Button Bar

A tiny hole in the wall Pirate themed bar with a lot of reserved booths, table service with a smile, kind of cute and probably a fun spot when there are a few more people around.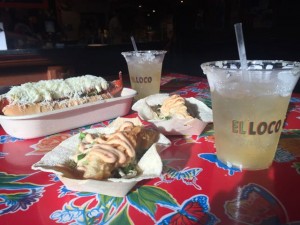 Stop 3 – El Loco

A brilliant little Mexican with live music, lageritas and a very good fish taco.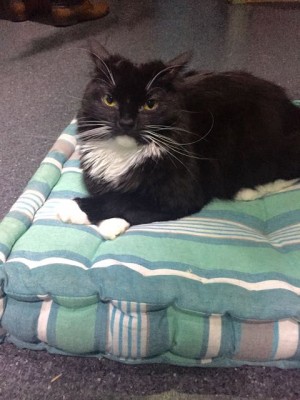 Stop 4 – Catosphere

Ok time for a coffee and a break, a cat cafe!! Why not? We went with the $22 for 30 mins with the kittens and a coffee. It was weird, I imagined a room full of tiny little meowing kittens but we were in a room with four sleepy cats, two of them weren't having any of it but the beautiful Sasquatch was entertaining and whether it's borderline cruel or a waste of money it was probably the last cat cafe we'll go to!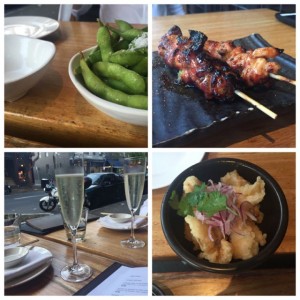 Stop 5 – Toko Sydney

We have made it up to Crown Street and it's coming alive on a beautiful sunny evening, somehow we manage to get a sweet table outside and enjoy some fantastic Japas with edamame, yakitori and calamari.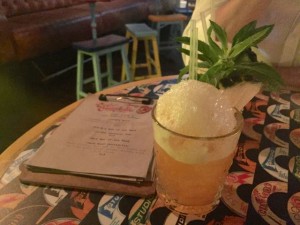 Stop 6 – Rosie Campbell's

A Caribbean themed bar and restaurant with rum and jerk all going on! We grab a couple of cocktails, the 'Jungle Bird' with Pampero Blanco and Especial with Aperol, Orgeat, pineapple and lime – YES!!!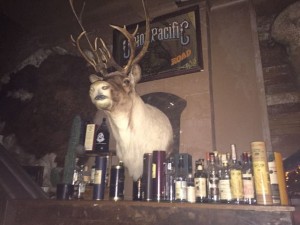 Stop 7 – Shady Pines Saloon

Ratatatat!! Down the side street, find the door and step down into a Western saloon packed full of some freaky taxidermy! And a pretty cool bar!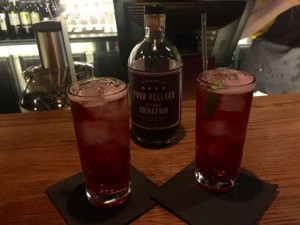 Stop 8 – Big Poppas

Specialising in RnB and cocktails, the restaurant upstairs is busy and bustling but then down the stairs to another dark, speakeasy style bar with plenty of gin including the Four Pillars Bloody Shiraz Gin – I finally found it and then they served it with soda water… NQR!!!
Stop 9 – Ching a Lings

Find the door and up the stairs to an open and easy bar, lounge on a sofa and chill whilst the DJ takes you back to the best grooves of the 90s!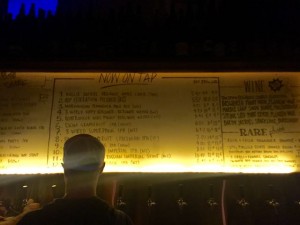 Stop 10 – Bitter Phew

Another little doorway and up past the most drunk woman ever trying to climb the stairs, into a beer lounge, rough and ready, choose a beer, there are a lot on tap!! The guys are super friendly and are happy to help you navigate the list to get to the perfect beer for you!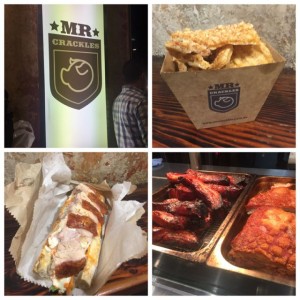 Stop 11 – Mr Crackles

It's important to partake in sustenance to counteract the booze and what better than a hole in the wall Pork stop specialising in crackling and roast pork belly. I always think a crackling cup is a good idea…. it's always too much after one bite! The roast pork roll was sensational with super succulent pork stuffed in a fresh baguette with creamy coleslaw and it's a whole mouthful of happiness!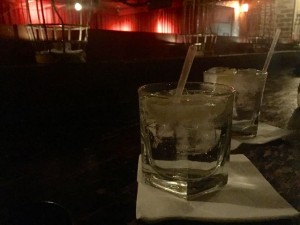 Stop 12 – Low 302

Heading back towards the hotel and we make a few final stops, Low 302 is super busy, 10 mins queuing at the bar, 10 mins waiting for the loo. It seemed like a good place to be but not for a quick stop!
Stop 13 – The Champagne Room at The Winery

Everywhere is starting to clear out with the strange Sydney lock out laws, but we get one last glass in. The Winery is a little oasis with a Champagne bar and balcony up the stairs, grab a round booth and relax – there are even buttons to press when you need a top up!!
It was a brilliant weekend packed with great food, fun times and a couple of very good bars! Thanks Sydney we had a blast!