There is a new dumpling shop on Clarendon Street and we will take any old excuse to get some dumpling time! It's small and cheap and cheerful, as all good dumpling spots should be! None of this high end, queue for hours for this gal, I want my dumplings hot and less than a $1 each!
The service is friendly and easy going, there is free chicken and sweetcorn soup and the beers we ordered on the table before we can decide. Dim Sim, Dumpling, Wontons – who knows the difference? Who cares, give me them all!! There are noodles, rice and other dishes too…. Just don't over order!!
The homemade boiled pork dumplings were bloody great! Nearly as juicy and soupy as a Xiao Long Bao! Generous portion of 10 pieces for just $9.30, the wrapper was maybe a little thick but we finished then all they were great!!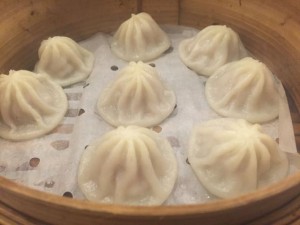 The little Xiao Long Bao were great, hubby has officially rejected the idea of them and removes the soup as it is too hot!! Patience hubby, patience!! Once they cool you can slurp away or these were small enough to go in once bite YUM!!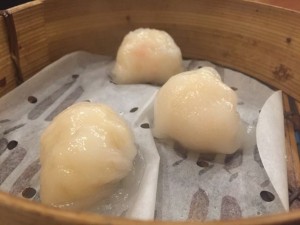 The steamed shrimp weren't my favourite, not sure if we ordered them but in the excitement they arrived. Prefer our other ones.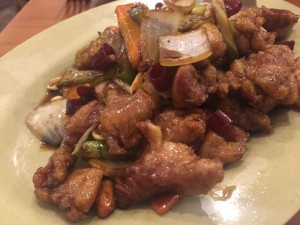 Kung Pao Chicken was ok, little fatty but plenty of peanuts and veggies – again preferred my dumplings!!
They do dumplings very well, there is plenty more to try on the menu but I think I may be a little addicted to the dumplings…. You think?!?!?