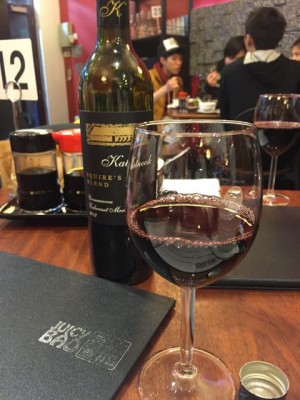 We love dumplings, good, cheap, piles of lovely wobbly dumplings, preferably in an easy going BYO setting – we like to call it Cheap and Dumpliful!! We had picked a different venue down the road but when we got there they appear to have gone so far up their own that they were charging $10 corkage and you were ordering your food standing in the street…. I only paid $20 for the wine so not open to paying 50% corkage and … it's dumplings people and there are more than enough choices of where to go in Melbourne!
So we stopped and had a little drink at a great local (Union Electric- the best) we got some advice from the boys and then we stepped out onto Little Bourke Street and walked straight into to Juicy Bao – we'll have 10 please!!
Clean and no pretention, no table cloths, $5 corkage for wine – beer is free, service with a smile and a table to sit and read your menus at! It's ticking all the boxes so far! The menu is extensive and covering more than just dumplings but we do not stray from the path and I am so glad we didn't, a little soy sauce and chilli sauce and we are all set – Dumpliful commence!!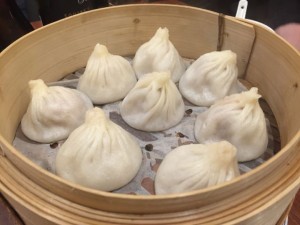 Signature Steamed Juicy Bao Pork Xiao Long Bao – AMAZING!!! A reminder to all to be gentle and patient with a Juicy Bao – they are going to be damn hot – they are soup locked in a dumpling! And point two – don't spear with your chopstick or you will lose your soup, that's the good part!!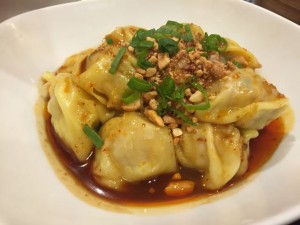 Pork and Prawn wonton in peanut, chilli and spice sauce – so good, great heat and just a perfect chilli wobbly wonton!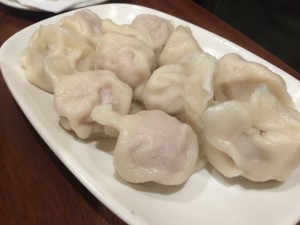 Chicken and Prawn Dumplings – yum, perfect with a little extra chilli!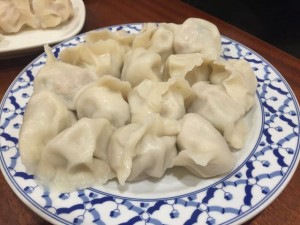 Pork dumplings, starting to get a bit full, the boys swept up the rest and by all accounts Dumpling night was a total success! We will definitely be back!