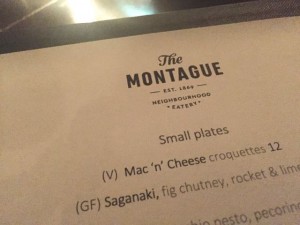 The Monty or the Montague in South Melbourne has been through a few iterations over the years, a very blokey pub, a very good gastro – pub, an old mans haunt and now it looks like it is back on track with a bit of a spruce up, some nice candles, beers can collection gone and a great new menu.
It's a miserable cold night and most of the tables are near windows and doors so naturally a little chilly, I'm sure there is a log fire hidden around here somewhere! But it's a nice vibe and I like the carafe of Malbec and the friendly service. The guys have introduced some good pub grub nights with Tuesday curry night, Wednesday Parma night, Thursday Butchers Cuts night and a traditional Sunday roast available … on a Sunday!
They are keeping life pretty simple and the everyday menu has a good mix of parma, burger, fish, some nibbly croquettes and chicken wings and some decent sounding steaks.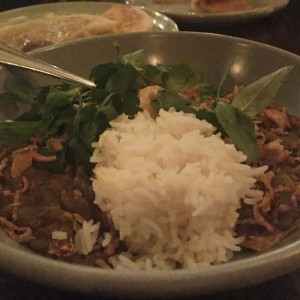 We rock up on the Tuesday unaware of the $15 curry on offer and they look and smell really good but I am trying to be good so I went for the fish, more about that later. The curries went down really well with a yellow curry with chargrilled chicken and a green lentil curry, roti looked damn good and even better with the addition of lots of lovely garlic. Bargain and delicious!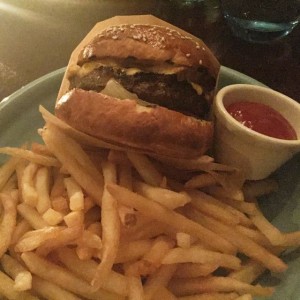 Hubby went the burger, you have a very decent priced single patty at just $16 with fries or you can double down for $22 or triple up for $30…. The boys toyed with the idea of a triple threat but then remembered it is always a terrible mistake and one had curry and hubby had his burger that I stole a bite of. It had a lovely char grilled taste and hubby claimed it was going in the top 5 – it was that good!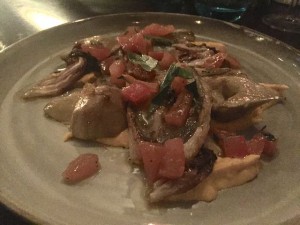 But nothing compared to my amazing fish, it was plated like a pro, delicate little John Dory fillets with artichokes, butternut squash smush, sweet tomatoes and sweet grilled radicchio – he is a genius to make radicchio sweet! It was just a beautiful dish and I was really impressed – it's pub grub after all but this was totally worth the $29. The guys seemed genuinely interested if we had enjoyed the food and were proud of their chef rocking it!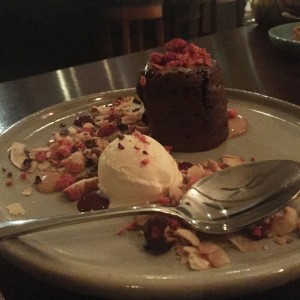 We were so happy we totally attacked the dessert menu with white chocolate tart, chocolate fondant and with no pannacotta there was an extra special dish, hubby was all set for not having anything until he heard giant cookie ice cream sandwich!!!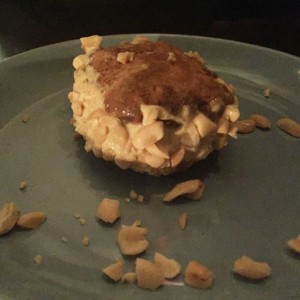 Suddenly had a big sweet tooth raring to go!!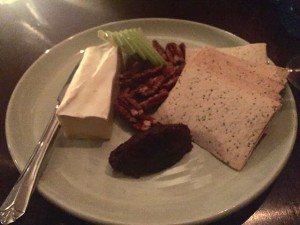 I was drawn in by the cheese, just one piece not the trio cheeseboard – it's only me after all!! A lovely piece of brie just slightly warmed with a generous serve of lavosh and a lovely quince chutney – IT WAS AMAZING!!! Still thinking about that now…… hmmm cheese!
It's a top new spot, I think there was rumours of closing for a bit of a refurb but as long as they keep the smiles behind the bar and our new fave chef in the kitchen we will be back – why would I cook??!!