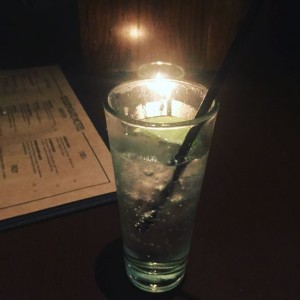 Nothing like a good bit of pub grub and we are all big fans of a good steak night and parma night but at the Golden Gate EVERY night is steak night with $10 steaks everyday… but how good can a $10 steak really be?
The Golden Gate has been there forever, there have been a few changes here and there but ultimately it's an easy place to be, great to sit outside in the summer and not a bad place to grab a plate of something you fancy. The menu will cover off most tastes with parmas, burgers, fish and chips, steak, pizza, nibbles and pie.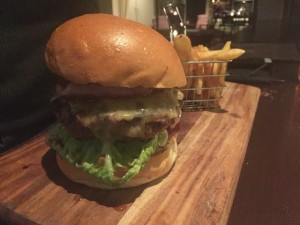 Hubby had the burger and it wasn't half bad, great chips – nice and crispy! Burger, good size, decent quality patty, good cheese, bit of salad and good bun. Hubby was happy so we are happy!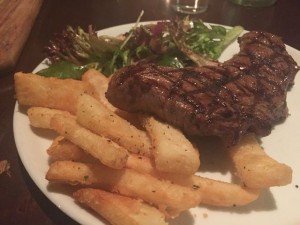 The steak – looks pretty good! The salad was a bit sad, especially when I am all about protein and salads or veggies, this was wilted or over dressed and not really pleasant and a lot of red onion, chips were so good I had to have a few hmmmmmm hot chips!! The steak was really, really good and for $10 I was impressed. It was cooked well and exactly to medium rare as requested. Excellent grill markings, nice quality meat, no big runs of fat coming through and making it impossible to cut, this was a thoroughly enjoyable dinner and change from a $50!
You might not believe it is possible but you can get a good steak every night at The Golden Gate for just $10 – in fact I could just eat there every night and save me cooking!!