Spitiko – our reliable local serving plates of lovely dips, pita, saganaki and grilled meats, perfect on a cold rainy night to bunker down in, their house reds are a decent drink and you and your closest can curl up and eat some real comfort food.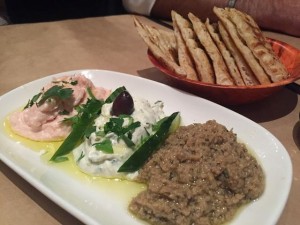 Dips with tarama, eggplant, tzatziki and the most beautiful pita breads, all warm and fluffy, you'd feel sorry the gluten free crowd here.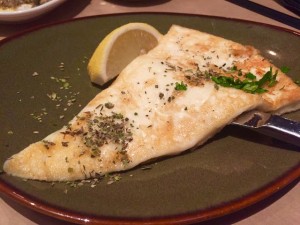 Saganaki – a big old slab of grilled kefalograviera cheese with oregano and lemon, you'd feel sorry for the lactose intolerant now!!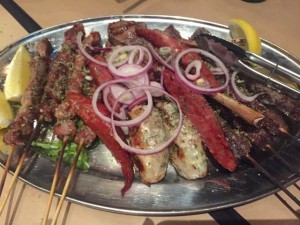 Grilled meat platter for four (odd that there weren't four of everything?!) there was some gorgeous meats on sticks and spicy sausage and three lamb chops and two halloumi and chicken sausages that were unfortunately totally raw inside, we ate around them and told the guys at the end, they took them away and didn't say anything, apologise, replace or take off the bill – strange!?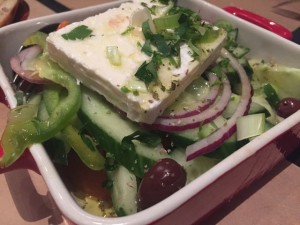 Greek salad is my absolute favourite here love the big chunk of feta that you can crumble through and the olives and chunky cucumber and red onion in an oregano dressing – it's take a lot to love a salad in Winter!!!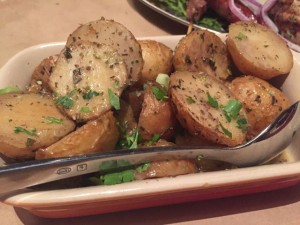 The lemon roast potatoes were lovely.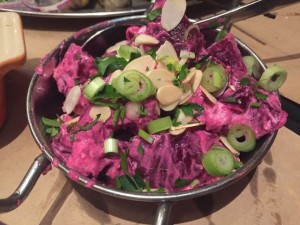 I also love their beetroot salad (don't wear white near this one!!) big chunks of beetroot slathered in a yoghurt dressing with flaked almonds.
Still going, I have a new addiction to desserts, not sure where it's come from but I am totally on board the sugar train!! Starting with a Greek coffee – so thick and rich but watch out for that last sip!!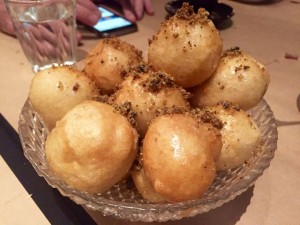 Greek donuts 'loukoumades' a generous bowl of fluffy balls all sticky with honey and nuts!!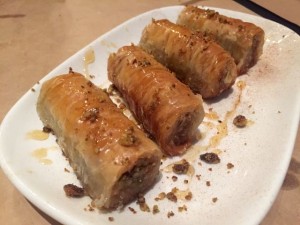 Baklava – perfect with a Greek coffee – pure sugar and fat but so very relish!!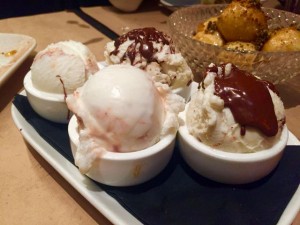 And finishing on 'Pagoto' Greek inspired ice cream we went for a couple of scoops of the cherry and the chocolate and the cherry was absolutely stunning. I love cherry and they have locked in the flavour really well. Perfect dessert fix!!
It wasn't a perfect night but we left full and happy!