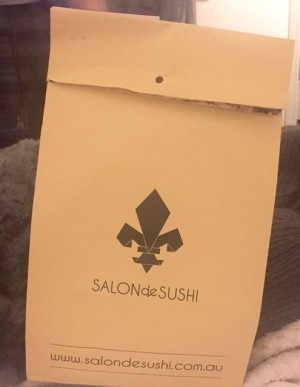 Sushi delivered – my life is complete! Ok it is a bit of a lazy move to get Salon de Sushi delivered when we could walk there in five minutes but it's dark, cold and I am in joggy pants! Bring me the sushi!! The menu is crazy good with sushi, miso, bento, nagiri, chirashi, edaname, tataki and so much sushi you can have it all!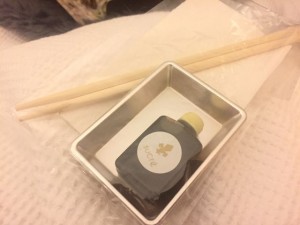 It comes beautifully packed and on time with a nice guy delivering – tick, tick, tick! You even get cute little soy bottles and a tray to dip in!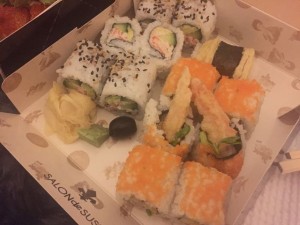 The CCA California roll was delish with crab sticks, avocado, cucumber, mayonnaise, sesame seeds. Perfectly formed and perfectly yummy! Eb Ten with prawn tempura, avocado, sprouts, mayonnaise and fish roe – the prawn was still warm and the batter crisp – seriously good and I am totally eating it in bed watching a movie!!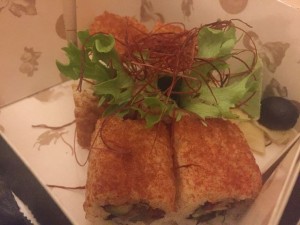 The Red Hot Tuna Pepper with tuna, avocado, cucumber, spicy sauce and pretty hot chilli strings.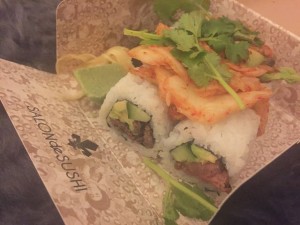 Beef Tataki sushi was gorgeous, nice, fresh and no chewy bits – YUM!
It was a modest order, it wasn't the cheapest but it was thoroughly enjoyable and it was a welcome sushi fix on a wintery evening.