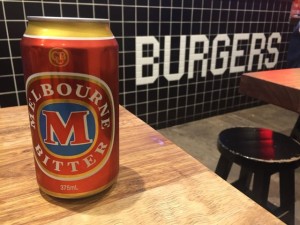 Mr Burger, their trucks are welcome in any 'burb and lucky old Chapel Street has a bricks and mortar home with burgers just waiting to be picked up or you can grab a seat inside. The is super simple, Mr Burger is your cheeseburger with lettuce, tomato, onion, pickle, mustard, ketchup and mayo. Mr Meat has a little more going on with BBQ sauce and caramelised onions. Mr Hot has onion rings, bacon and chilli mayo. And then you can have chicken, double burgers and some veggie.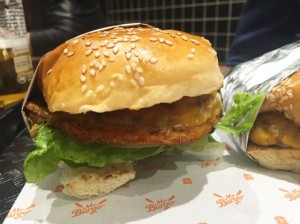 I loved my Mr Burger, it was a good bun, nice beef, good melted cheese, little salad and good saucing. I liked it a lot!!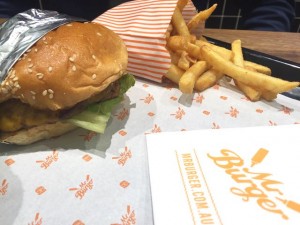 Fries were easy, you can go the loaded road with Trucker chips covered in bacon, blue cheese and trucker sauce or pizza chips with pizza sauce, pepperoni, mushrooms and cheese sauce, but we just went simple and there were great.
It's easy, breezy and the burgers are pretty ok when you need a fix!!