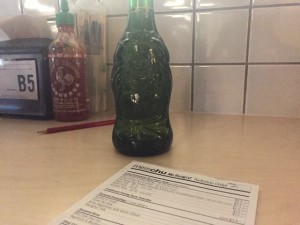 We love Miss Chu and now she has set up home in South Melbourne we can drop by or we can get amazing, lovely food delivered.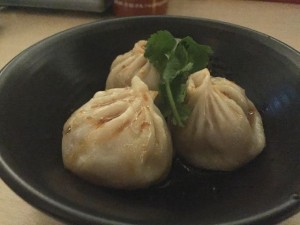 Shanghai pork dumplings are one of hubby's favourites and he loves these little bundles of fragrant pork in their wobbly little jackets.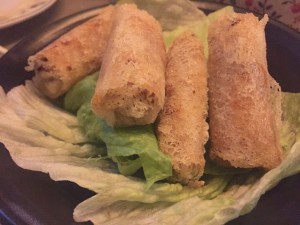 Prawn and crab net spring rolls are my absolutely addiction, I would eat these all day every day if I could!! Super crunchy little net rolls with delish stuffing.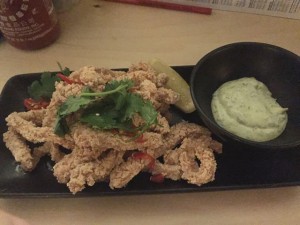 Crispy Chilli Squid has divided the family, I really loved this with its crunchy coated squid and a coriander dipping sauce to die for but hubby didn't like these at all… I had to eat them all!!!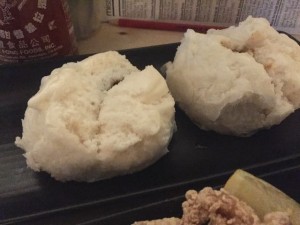 Bbq pork char sui buns – easily a family favourite, we all agree on this one! Love!!
Chicken curry with potatoes and noodles is my new discovery, I really love this one, super tender chicken thigh with rich, creamy curry and lots of lovely noodles to fill you up.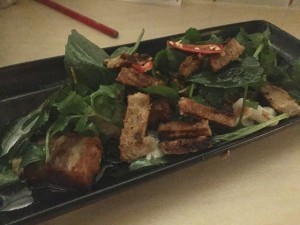 And the Pork Salad OMP!! This was fabulous, mostly because of the nuggets of pork crackling scattered through a lovely salad with sweet lychee too – perfection!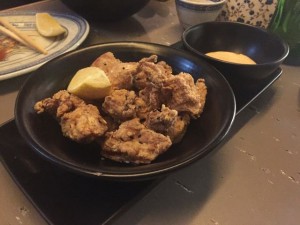 Popcorn chicken with kewpie mayo – always a winner!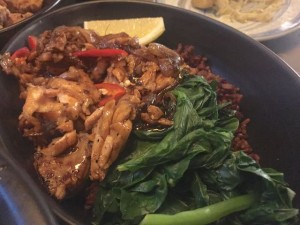 The salmon with wild rice and quinoa is one of the best dishes, super healthy and packed full of greens and omega filled salmon… ok there is some sauce and lots of rice going on but you could have a lot worse delivered on a cold night! The salmon was a bit mashed up in tonights order but still tasted great.
And then we tried some desserts!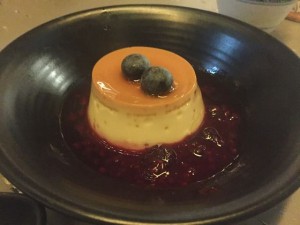 Vietnamese Crème Caramel a nice little dessert, good consistency and flavour but completely over shadowed by 'The Ugly Doughnut'….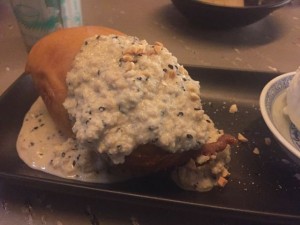 Sure is ugly!! But it's pretty damn tasty, with a doughy fried doughnut stuffed with chocolate sauce inside and then covered in a homemade 'peanut butter' it was a bit of a weird constancy and I didn't love it but it was a great doughnut!
We love Miss Chu and we are so glad she is just a short walk or a quick call away!