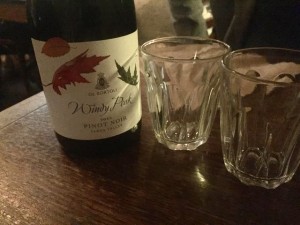 My favourite little hole in the wall pizza spot, it's not fancy, wine is reasonably priced and served in water glasses, pizzas are less than $10 and the service is easy going.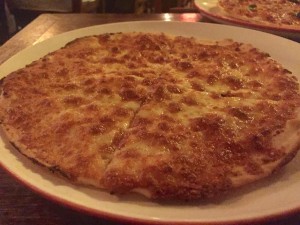 Oh yes!! The garlic, rock salt and olive oil – simple and perfectly done. This is my absolute favourite.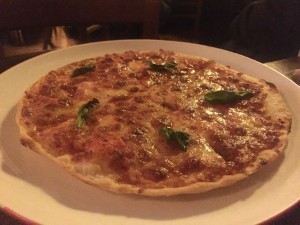 Napoli with bocconcini and fresh basil, sensational!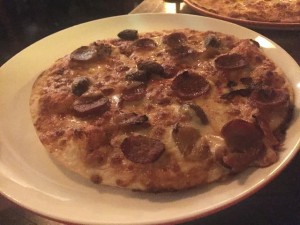 Roasted Italian Sausage with Napoli, caramelised onions and olives – they are all just a plate size pizza that you can share and enjoy with a lovely bottle of Pinot and the bill will barely break a $50!