Meatworks Co.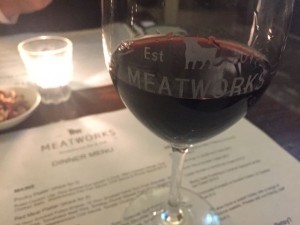 Meat works Co. just a shot trot down Clarendon Street, it's in our hood and we love it! A refined BBQ with stacks of good dishes to share and some very reasonable clean skin wines.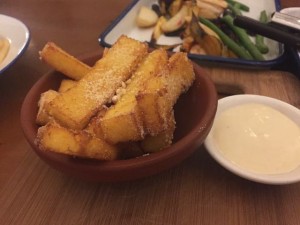 Polenta chips with garlic aioli so very, very delicious!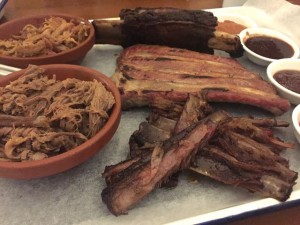 Presenting the 'The Red Meat Platter'
With 20 Hour Smoked Pulled Brisket, 16 Hour Smoked Hand Torn Pork Shoulder, Sticky Lamb Ribs, Tomahawk Beef Ribs, Smokey Plumb Glazed Pork Ribs, Meatworksco BBQ Sauce, Meatworksco Chili Sauce, Tomato Chutney and Pickles bit of a bargain for $55.50 and more than enough for 2 or more to share.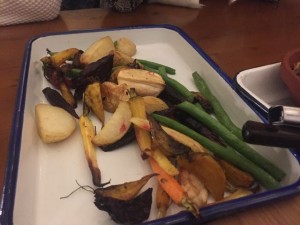 Roasted heirloom vegetables tick the box for some of your five a day.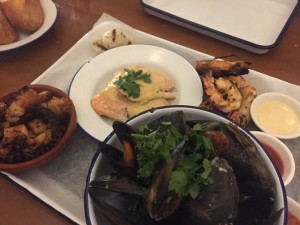 The Seafood Platter
With crispy skin Atlantic salmon, Mussels in a Garlic, Leek & White Wine, Char-grilled Octopus in Olive Oil, Garlic, Chili & Coriander, Spicy Spencer Golf Prawns, Char-grilled Scallops with Chilli Sauce, Garlic Aioli and Pickles at bit more pricey at $65.5o.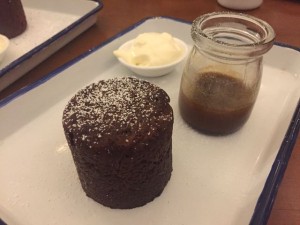 Recently introduced desserts made me smile and though I frowned at little when there was no lemon slice left!!! We were still tempted with the Sticky Date Pudding with Caramel Sauce and Vanilla Ice Cream. The first one had had a little issue but it was quickly replaced with this perfect, spongy, rich, sweet cake and a sensational caramel sauce.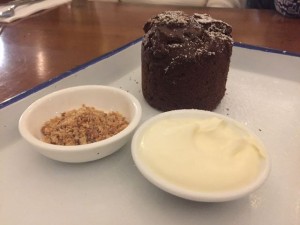 The Chocolate Fondant with Double Cream and toasted nuts – delish!