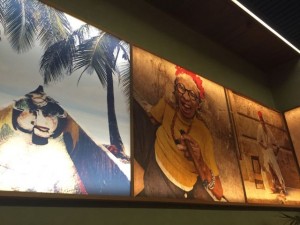 It's a funny location in the top left corner of town but if you know it's there you are going to want to go all of the time. There aren't too many Caribbean restaurants around and I would say this was my favourite of the few we have been too. They take bookings, the space is cool, the staff are lovely, you can see the guys cooking up a storm in the kitchen and they do really, really good food!
Along with your imported Big Wave beer you can start with plantain with blue swimmer crab remoulade, wood fire roasted vegetable croquettes with jerk mayonnaise, Puerto Rican ceviche and 'Ropa vieja' with mint mojo (pulled beef w capsicum). Bigger dishes cover off traditional dishes with goat curry, jerk chicken, blackened and butter poached rockling, jumbo prawns and whole baby snapper with island ceviche.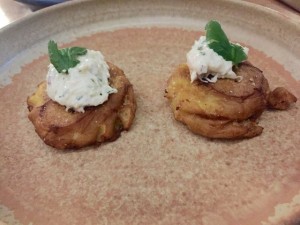 We started with the plantain with blue swimmer crab remoulade, super delish, perhaps a little steep at $5 each but a great mouthful!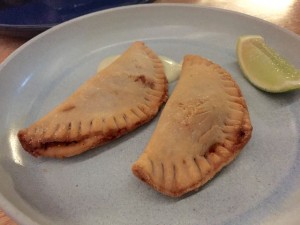 Lobster pastilletos with creole spices were like little pasties and really nice.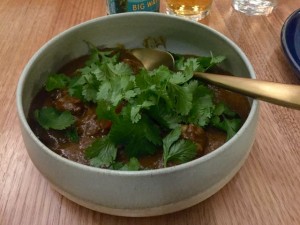 The Trinidad goat curry with roti was just amazing, super soft, falling off the bone curry with crisp roti and some rice and beans – perfect!!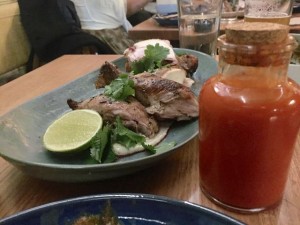 The Jamaican jerk chicken with Milawa free range chicken was a generous serve, with extra house made hot sauce it was a great dish and a half was definitely enough… we had to save room for dessert!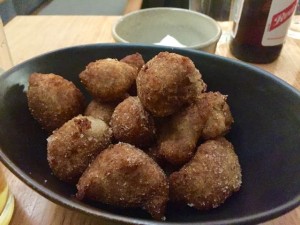 OMB!! Banana dumplings with rum cream – I ADORED these, great banana flavour fluffy little donuts and tipsy cream – happy face!!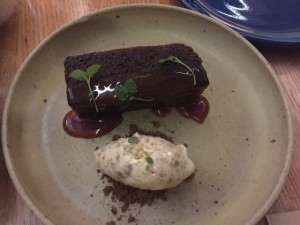 AND the ginger cake with caramel and ice-cream was perfection for ginger lovers like me, the caramel was a little crispy in some parts and then liquid in others and the cake was a wonderful dense, warm, rich flavour combo….. heaven!! I am really getting on board the dessert train lately and rightfully so – I wouldn't want to miss out on this!!
Great place, great food, great service, reasonable prices and we left in a very, very good mood!!