It couldn't be beaten by fire and it won't be beaten on taste! Love this place and it's a perfect place for a weekday lunch with a girlfriend, little wine and some really lovely Japanese food. The service is always great here, they will bring you as much food and wine as you like but will also leave you to get on with it when you are taking more than looking at the menu!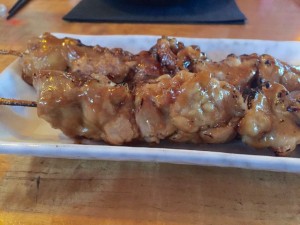 The chicken yakatori skewers were great with good quality chicken cooked so it's perfectly tender and juicy.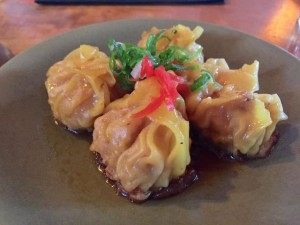 Chicken gyoza dumplings – so very good, so good I couldn't wait for them to cool and burnt my mouth quite badly, the chef might want to let them sit a little longer to stop greedy people like me hurting themselves!!!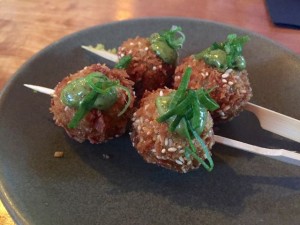 I loved the green pea croquettes, we felt quite healthy having peas, even if they were crushed peas coated in sesame and curry powder! YUM!!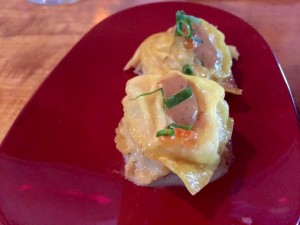 The crab meat and prawn steamed dumplings were cooler! And were very delicious – I could have eaten another 6!!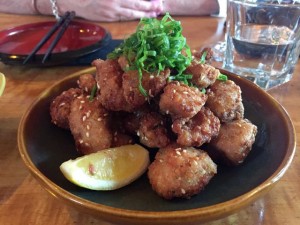 And the best dish of all time – chicken karaage – fried chicken and kewpie mayo with a cold chardonnay……………….. I'm in love!!!
It's a fantastic place to be, in the summer you can sit outside amongst the lanterns and I guarantee a happy sigh!!