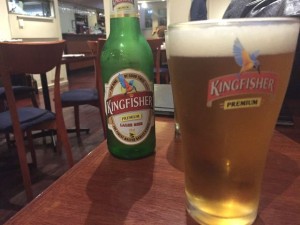 Hmmmm I love a good curry and a good hot curry is even better some days! Curry Vault is down a little cobbled street just off the main drag of Collins and on a cold, wet night we scarpered past a good looking local pub and down into the lovely Curry Vault. It's a nice space, not to fancy, not to unfancy… just right! Service is polite and friendly and the curry was thoroughly enjoyable.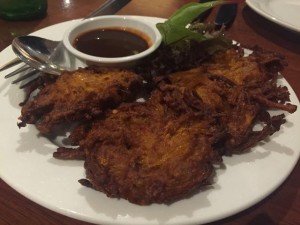 Onion bhajis with shredded onion in a lightly spiced chick-pea batter, deep fried to crispy loveliness. Some of the better ones we have had lately.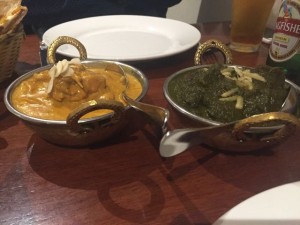 The lamb saagwala was beautiful with plenty of tender cubes of lamb with a thick, creamy spinach puree and a nice garlic naan….. hmmm soooo good! The chicken korma was a winner with a rich creamy sauce garnished with cashews, plenty of succulent chicken and the two of us barely stopped to sip our beers we were enjoying so much.
It wasn't super busy for a Friday night but the boys will probably be in later for post beer curry, I really liked it, we would definitely pop back and try some of the spicier dishes and some more of those onion bhajis.