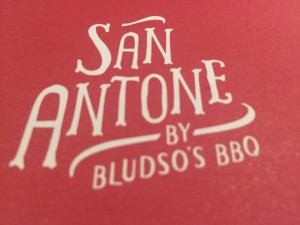 Everyone is loving their American BBQ these days and straight out of Compton is Kevin Bludso's San Antone BBQ, a third-generation pit master who learnt the skill of classic Texan barbecue in his family's hometown of Corsicana, Texas, where they've been barbecuing for over a century. In 2008, he opened Bludso's BBQ in Compton, just outside of L.A. and now he is here in Melbourne. How did that happen? Well potentially they told him he could make a whole lot more selling BBQ out of the Crown complex! The prices in Compton are substantially cheaper but we all know your prices start to surge as you enter the CBD and then hit their highest stepping into the casino!
Entrees start with guacamole, Elote con crema, pork ribs, fish tacos, nachos and quesadillas – it's Mexican meets BBQ.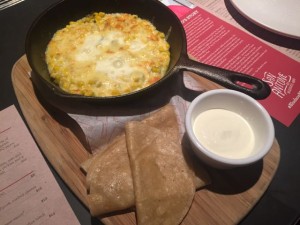 We went with some good old Elote con crema described as a 'Bubbling cauldron of roasted corn, charred poblanos, and melted Oaxacan string cheese, served with warm corn tortillas and sour cream'. At $19 it was a lot for corn and a bit of cheese. It was nice enough but I have had some immense cheeseyness in the States and this didn't seem to quite come together.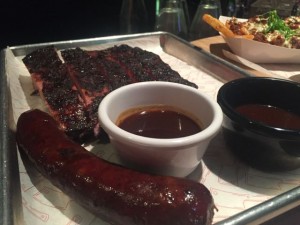 The mains are all about the BBQ with meat, meat and meat as well as plenty of hearty sides to fill you up on. Pork spare ribs – half rack sounded like a mans dish – bring me the half rack of ribs… or maybe a man has a whole rack as there were only four ribs in a half rack and they were meaty-ish but for $39….. I expected more!
Sausage? Yes please!! Bring me a spicy beef hot link for $12…. Ok it's a bit dry and not very spicy and it's a bit overpriced.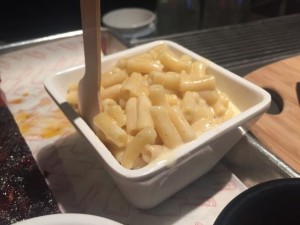 Mac and Cheese was pretty awful, it tasted straight out of a packet…..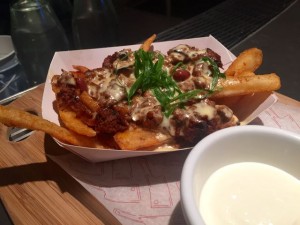 Fries come in a whole heap of ways – loaded BBQ fries, Texan chilli fries, Mexi fries, soul fries…. Our Texas chilli fries were ok with brisket chilli and melted cheese sauce.
There was a massive queue when we had finished up, the Crown never sleeps!