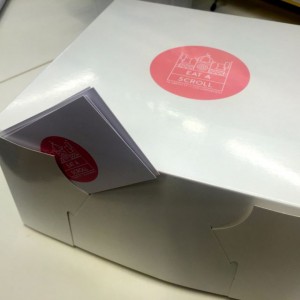 Pastry Chef Julian Chew has rocked our world with a delivery of these perfect, wonderful cinnamon scrolls! Forget doughnuts and muffins or danish – scrolls are the way forward, with flavours such as Original Cream cheese icing, salted caramel, pistachio and cherry, snickers, lemon and blueberry or Chocolate babka you will be hard pressed not to find one…. or two… ore three that you fall in love with!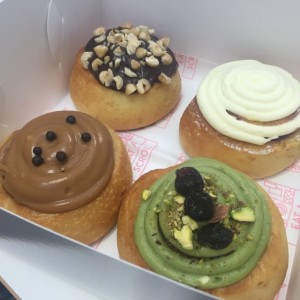 So very, very pretty I nearly felt guilty cutting into them… nearly!! They are so soft and those perfect layers of pastry and cinnamon come together to make an utterly divine experience. I hear people saying "It's like a party in my mouth" I never understood… until now!!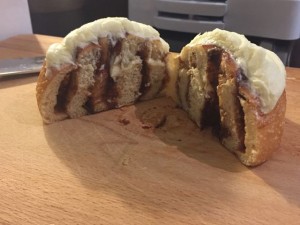 Whichever flavour you go with you know that there underneath is that perfect sweet pillow of goodness!
We love Eat a Scroll and as if we needed a reason to headover and visit – there are now CRONUTS!!!