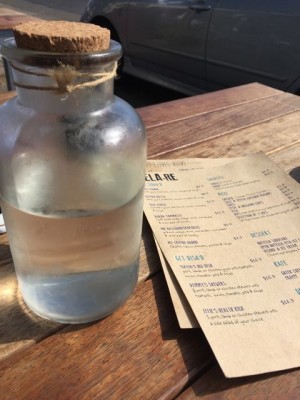 I love a good gyro and on a sunny Saturday afternoon when you have missed breakfast and it's nearly past brunch you can do a lot worse than a lovely, hot, succulent and tasty gyro from Ela-Re. Located on Coventry Street, South Melbourne just opposite the bustle of the markets, this little hole in the wall takes me right back to crystal blue seas and endless sandy beaches of the Mediterranean. The menu offers a wide range of traditional Greek street food including gyro, slow cooked on hot charcoal until it is tender and yummy! Choose from Lamb, Chicken or Pork.
The gyro comes in this amazing beautiful bread, it's soft and pillowy and holds the filling safely encased inside, it would also be amazing grilled with dips!!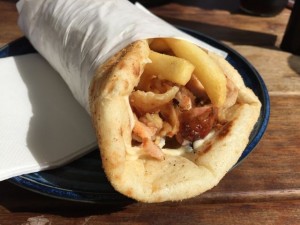 The chicken is tender and glistening inside it's wrap and it's a generous portion with plenty of ela sauce, onions, tomato and the best bit……. Chips! It's a perfect meal for one!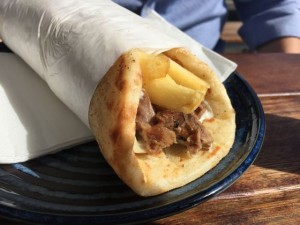 Hubby's lamb gyro was also very, very well received!!
It's a simple place, with good service, great food and reasonably priced…. In fact it might just be a good stop for dinner tonight!!