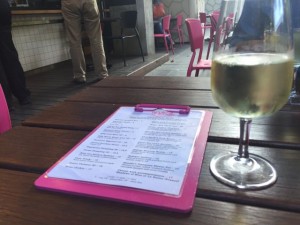 Blondies Bar is a strange little spot, just a short walk away from town and with the National Gallery, the Art's Centre and the Recital Centre just close by they will have a guaranteed traffic dropping by for a quick drink before a show and the snack menu is an interesting mix of Asian influences with dishes such as wagyu kim chi burger, chai smoked duck and sweet soy lamb as well as dumplings, fritters and sashimi.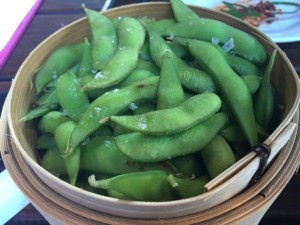 Edamame are always an easy choice, just sucking those little beans out of their hairy, salty shells – perfect with a cold glass of riesling.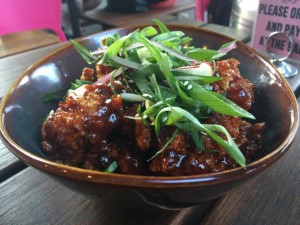 The Crispy Chicken "YumYum" – Yangnyeom Korean fried chicken served with jasmine rice was a little pricey at $27 but it was a generous serve and completely delicious!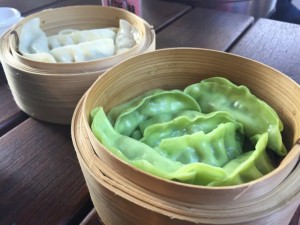 Vegetarian and Prawn dumplings weren't the best, a little stodgy but hubby liked them. We also had BBQ pork buns that weren't great.  It's probably not a destination bar but it's a decent place to grab a drink and a bite to eat before a show.