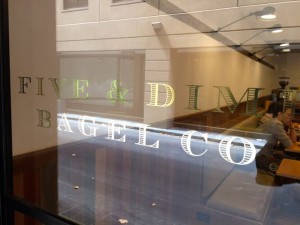 5 & Dime bagels are the best!! Only open Monday to Friday, Hubby went on a mission to deliver Saturday morning bagels – that's true love!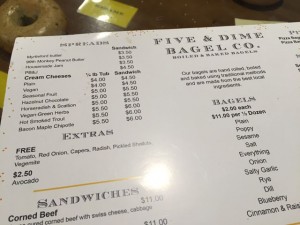 Bagels and cream cheese – simple as that! But is it? There are a lot of decisions to be made – what bagel? Plain, poppy, sesame, salt, everything, onion, salty garlic, rye, dill and blueberry…..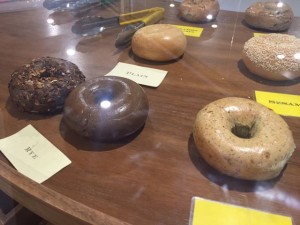 And then you have to choose your cream cheese – plain, vegan, seasonal fruit, hazelnut chocolate (YES!!!) horseradish and scallion, vegan green herbs, hot smoked trout or……. bacon maple chipotle!! How can you make me choose! Fortunately I wasn't the one there or I might still be there trying to pick!!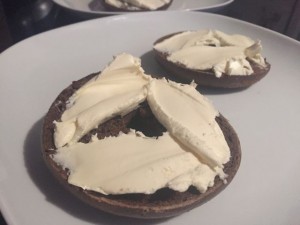 But hubby smashed it and delivered with beautiful, shiny rye bagels and thick, creamy cream cheese – Best Saturday morning ever!!