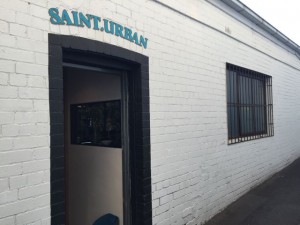 When you need somewhere for date night I can definitely recommend Saint Urban, whether your date is your friends, lover, tinder mate or just a long overdue catch up you can enjoy some great food, tempting wine list and a really nice intimate setting. It's rustically intimate with a good use of the space and cute tables in a little area outside so you can catch a few rays as the world goes by. As mentioned the wine list is a tempting mix of local and overseas and I was very pleased with my glass of Yarra Valley Sangiovese.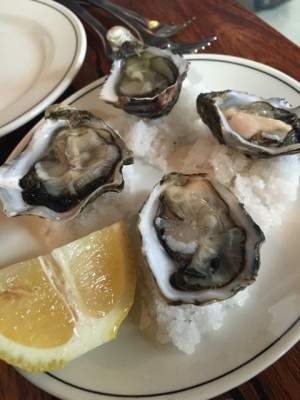 The menu is crazy good with so many dishes it is hard to negotiate what to try, even with two of us. Oysters au natural to start as I am craving them and these were reasonable priced at $3.50.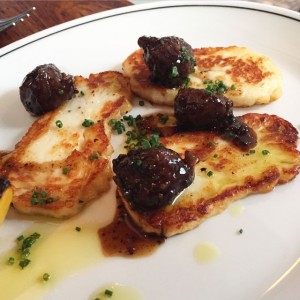 Sheep's haloumi with peppered wild figs – ROCK MY WORLD!! What a sensational dish, plus I get to eat cheese which I have been craving since detox January!!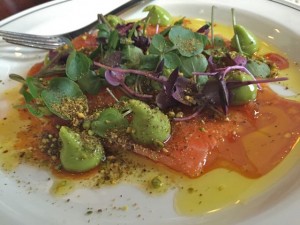 House cured Salmon, burnt orange, pistachios and avocado was again incredibly pretty to look at and tasted so good. Super fresh salmon with the burnt orange was a great combo and then the subtlety of the nuts and avocado.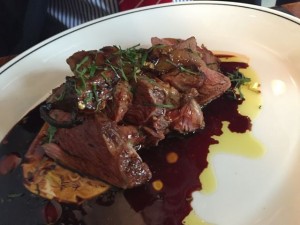 Specials were too good to miss, the Lamb rump was a generous plate with perfect sauciness going on.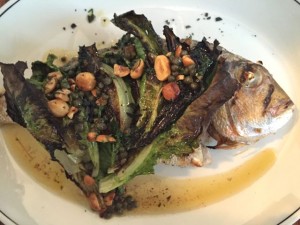 My whole baby snapper with grilled lettuce, capers and hazelnuts and burnt butter was just the most perfect piece of fish, again a big portion but really lovely with the delicate fish and then the crunch of the earthy hazelnuts. Loved this dish!
Wish we could have stayed for longer and got into the desserts and more cheese but it was a great date night and didn't burn the calorie bank too much!!