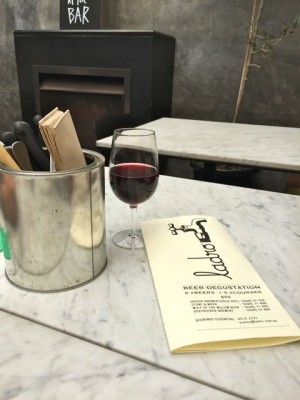 Pizza, pizza, pizza – We LOVE pizza in our house and I have been meaning to take hubby to Ladro Pizza Greville for ages! It's nice and quiet on a late Saturday afternoon and we can relax in the garden area out the back. A lovely glass of cold rose and some self control are both in order as we peruse the menu.
You can enjoy lots of different dishes, all good for sharing with good friends and good times. The smaller dishes like Italian beef jerky or croquettes with squacquerone, guanciale, garlic and chili, Calamari fritti with aioli or Smoked ham hock terrine,black pepper, capers and winter pickles. Larger dishes are ofcourse, beautiful fresh pizzas, salumi platters, gnocchi, lasagne and risotto.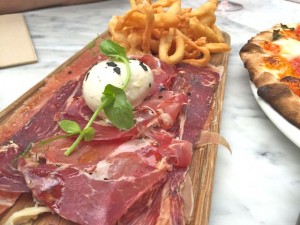 The Salumi Board was generous with twisted fried bread ribbons, beautiful fresh mozzerella, bresoala and proscuitto were perfect with out cheeky little pizza.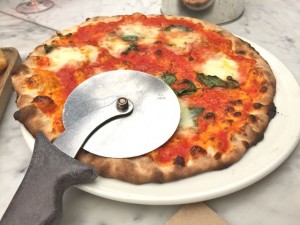 I have a lot of respect for the humble margherita – there is no where to hide – just good base, sauce and cheese! Or in this case – San Marzano tomato, bufala, basil – still utter perfection!
It was a great little spot to stop and relax, enjoy life and all the great things about it…. well the Italian ones today anyway! Ottimo pranzo!!