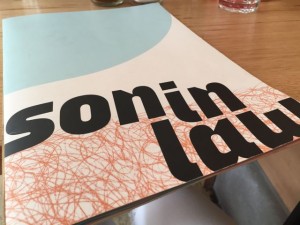 AT SON IN LAW WE SERVE TRADITIONAL THAI DISHES WITH A CREATIVE TWIST!
And that's what they do! Situated just off crazy Smith Street, Son in Law are fresh, bright, fun and happy hour $8 cocktails will have you smiling whilst you work through a menu. Packed full of Thai favourites like son in law eggs, pad thai, tom yum, papaya, curry and much more… and great light so my pictures look fab!!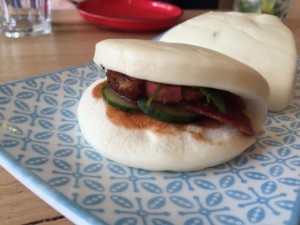 Roast duck bao with hoisin, cucumber, coriander – simply beautiful!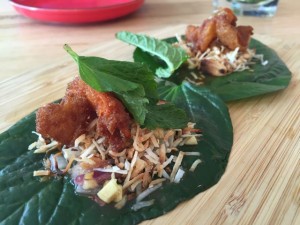 Betel leaves with crispy prawns, peanuts, mint, lime, roasted coconut and caramelized tamarind sauce – simply sensational!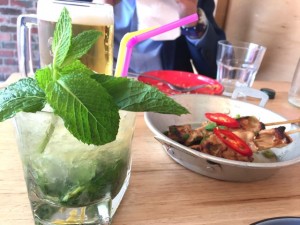 Did I mention fantastic cocktails?! Great mojitos!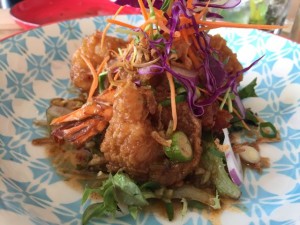 Battered tiger prawns with mint, coriander, red onion, fried shallots and chilli jam – simply perfect!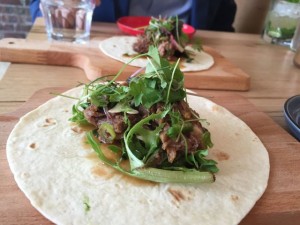 Spicy braised beef taco with Soft tortilla, red onion, coriander, mint and ground chilli – simply delish and hot, hot, hot!!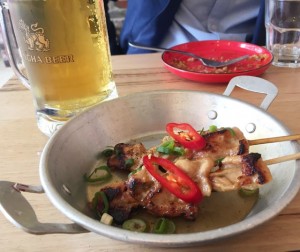 Grilled chicken skewers – sweet and smokey traditional with thai sauce – simply wonderful and perfect with a cold Singha.
We had a perfect little dinner at Son In Law, we'll definitely be back for more cocktails and to try some of those curries next time.