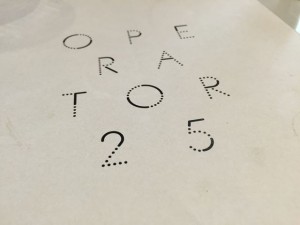 Located in a heritage listed telephone exchange building at the top of town, we have been trying to get to Operator 25 for ages now and I am so glad they were open over the holidays for us to drop by.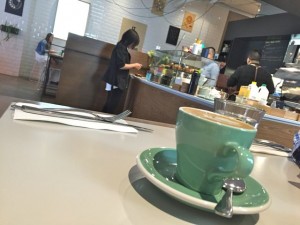 Coffee was fabulous, one of the nicest I have had in ages, breakfast menu is a smorgasboard of flavours spanning across coconut and red rice pudding with mandarin, hazelnut, basil and rosewater or cured ocean trout with ginger, coriander and avocado or Tapioca and potato fritters with satay sauce. There is a definite swing from sweet to savoury and hubby and I definitely went to opposite ends of the spectrum.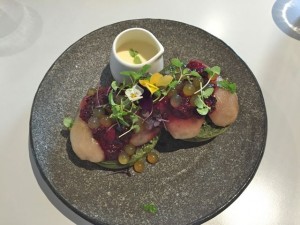 Oh Matcha Crumpets with poached pears, macerated berries, kaya sauce, mango and lychee pearls with a coconut milk sauce – holy matcha!! This was the most perfect dish, bright green, spongey crumpets absorbing all these amazing flavours. Poached pears and coconut milk are a dream together and those lychee pearls – love, love, love!!!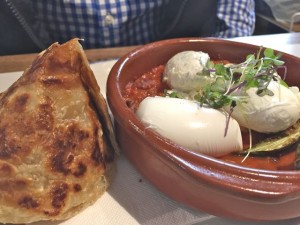 Curried beans with roti served with poached eggs, fried okra, rice puff, coriander yoghurt and a gorgeous crispy roti prata. Deep and incredibly good but way to savoury for me first thing in the morning. Hubby was in heaven and loved every last smidge of this dish, scraped up with that amazing roti.
It's a fab spot, definitely want to head back for lunch next time and try out some soft shell crab or bulgogi burger!