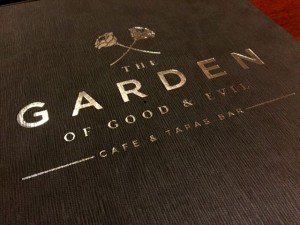 The Garden of Good and Evil in Cheltenham is a lovely little spot with a very special garden, on a sunny evening it's a great spot to hand out, enjoy some wine and order up some delicious tapas.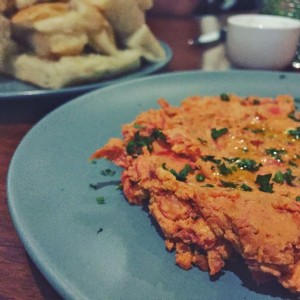 Todays dip is a punchy, creamy sun dried tomato with piles of fresh toasted Turkish bread.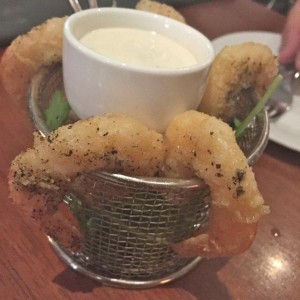 Salt and pepper prawns, fresh, firm prawns in a delicate little coating and a lime aioli to dip into.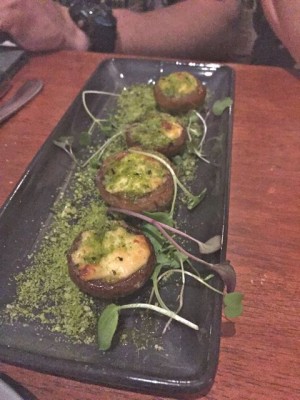 Stuffed mushrooms with Persian feta, pine nuts and micro herbs – so simple but so incredibly tasty, loved this dish.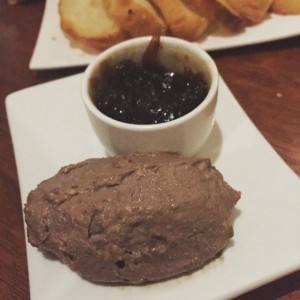 Ok, it doesn't photograph well but it tasted good! Chicken liver pate with burnt onion jam and little super crunchy toasted baguette.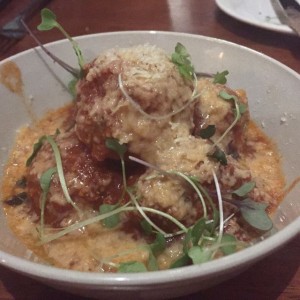 Pork and veal meatballs with romesco sauce and cheese – balls, sauce, cheese – perfect!!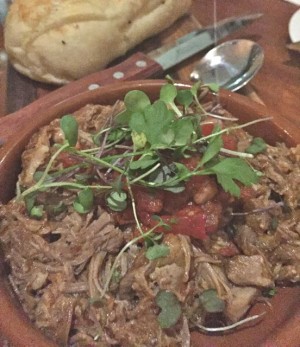 Again the lighting and the general browness doesn't do this dish justice but slow roasted lamb shoulder with garlic bread was a great dish, still succulent and full of flavour, just pull apart and chow down!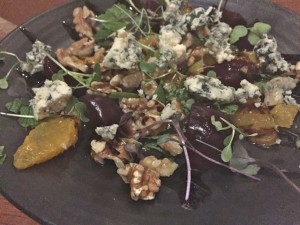 A lovely blue cheese, walnut, orange and mint salad, punchy blue with the sweetness of the orange and the spirngy mint – I am so going to steal this idea!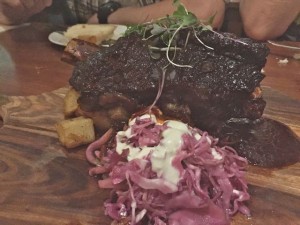 Hmmmm beef short rib with creamy slaw and little roast Spanish potatoes….. wow! Just pull out the bone and you are left with hulks of meat, falling apart and then team up with those little potatoes – heaven.
The locals are certainly loving their Garden and so they should, we'd all love a great space nearby to enjoy a little wine and a little tapas.