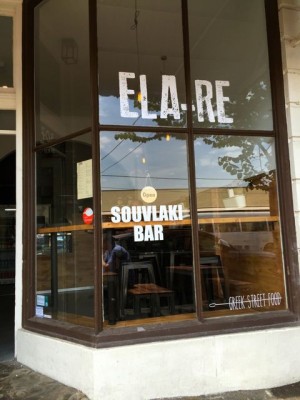 Ela-re has come to South Melbourne bringing delicious Greek food that you can get delivered or grab a seat in the sun and relax with friendly service and a mouth watering menu packed with gyro, skewers, salads and fries.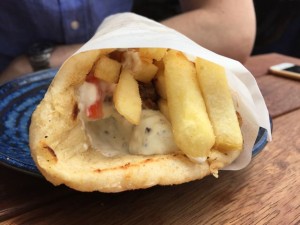 'Pappou Kosta' Lamb gyro, tzatziki, onion, tomato and the chips inside, super fluffy pita that makes me smile! Chargrilled lamb, plenty of lovely, glistening nuggets with creamy tzatziki = super happy!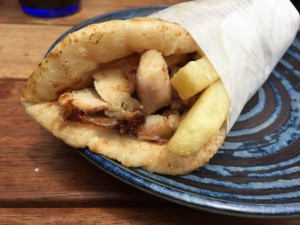 'Thia Voula' Chicken gyro, ela sauce, onion, tomato and the chips… inside! Love it! Great chicken and the yummy ela sauce – it's simple, good Greek food made with love!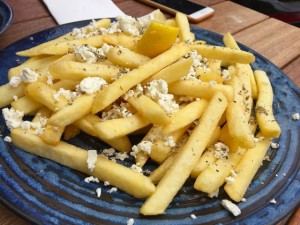 OMG! Crunchy fries with creamy crumbled feta and organo – so good, it was a huge portion, I could have really gone to town armed with more pitas!! It's a great little joint and a great addition to South Melbourne, Yasou Ela-re!