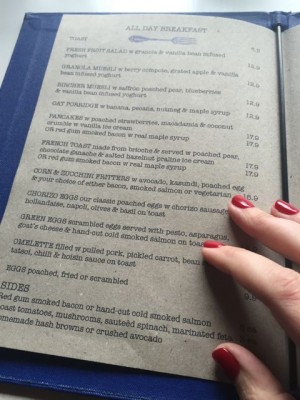 South of Johnston is one of foodie finds of the year! A lovely friend invited us down one Saturday morning and we were so lucky they did. Such a great place, we managed to get there before the rush and grab a table.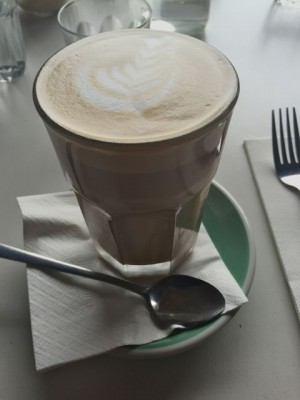 Super friendly staff, mouth watering specials and damn good coffee and when you ask for a large, you get a large!! The menu is full of all the greats – bircher, pancakes, french toast, omelette and green eggs served with pesto, asparagus, goat's cheese and salmon Yum!!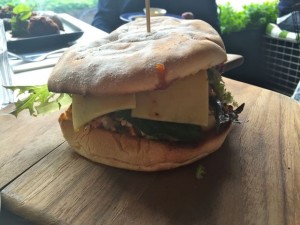 The pulled pork burger with apple coleslaw, avocado, succulent pulled pork and cheese on a lightly toasted bap – hubby was a incredibly happy boy!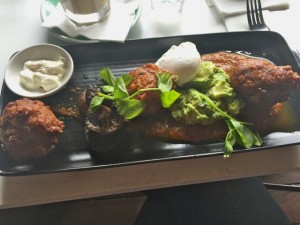 Oh I adore a good fritter and these would be up there with the best. Corn and Zucchini fritters with avocado, kasundi, poached egg and you can have either smoked salmon, bacon or vegetarian options such a wonderful mushrooms. Quite possibly my most perfect breakfast plate.
It was an absolute pleasure to visit, amazing food and everyone left full and happy. We'll have to be back very soon.