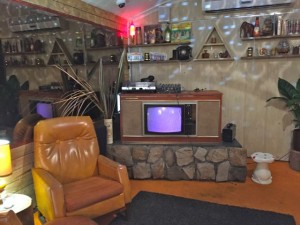 Leonard's House of Love – dude food alert!! This is such a cute little place, behind all of the madness of Chapel Street, you pop down a side street and a little unexpected wooden lodge pops up. The decor is hunting lodge meets 80's rock with a snooker table, fire place, pin ball and a great outside area when the weather warms up enough.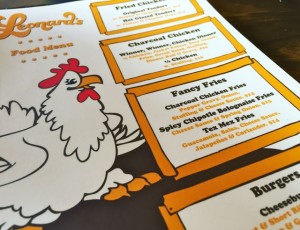 The menu is hubby's dream come true, all the good stuff that's so very, very bad but it's gonna happen so don't fight it! Burgers, chicken, gravy and fancy fries.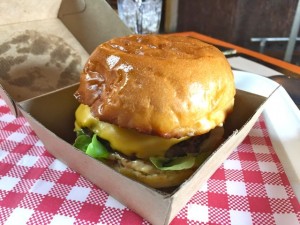 Just the one patty, cheeseburger with beef brisket and short rib, special sauce, cheese, onion and lettuce. Simple, good, honest burger. Great bun, held well right until the last bite. Great tasting patty, heaps of flavour and just the right amount of sauce and salad to make it into my top five of great burgers.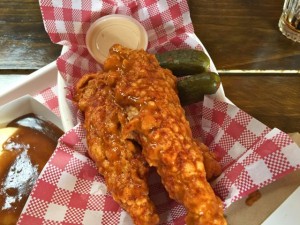 Oh my chicken! Hot glazed tenders – look how big they are!! The most moist chicken encased in this crazy coating and then just the right level of spice that you don't lose all falling in your face but there is one hell of a tingle starting!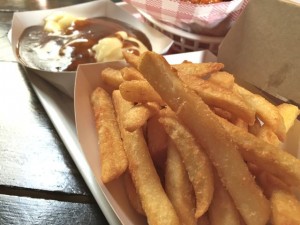 Quite possibly the best $10 I have ever spent! Mash and Gravy plus a side of fries…. diet out of the window but seriously one of the best food moments of 2015 is dipping hot, crunchy fries into buttery, super smooth mash and unctious thick, rich gravy…… Homer Drool Moment!
The guys are great, they make you feel so welcome in the house of love! Grab a beer and settle in for some seriously good food, tunes and happy days!