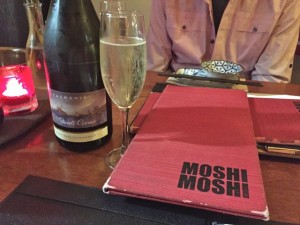 Port Melbourne's little Japanese, just sitting, unassuming at the end of Bay Street and we had heard great things. Even better they take bookings online so you can wake up on Saturday morning and if you fancy some sushi you can have it all ready to go that night at 7.30pm!
We settled in at the last table, it's a little tricky to get down there but we made it. Menus and specials all ready and though they had sold out of the rose special the Devil's Corner sparkling was really nice.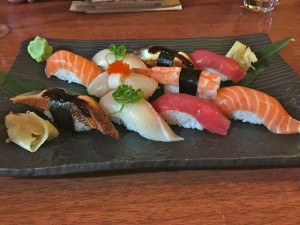 Not actually our dish but it was a beautiful plate of sushi!
Good gyoza, nice flavours and good dipping sauce.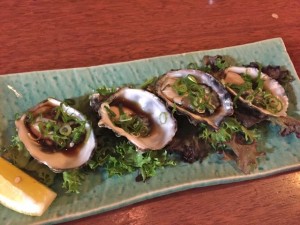 Oysters with Moshi Moshi dressing were fresh, expertly shucked and totally delish,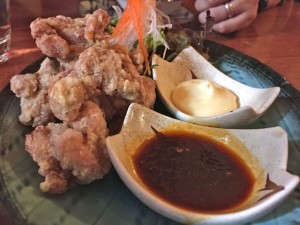 Good chicken, still nice and moist and anything you dip in kewpie is going to be amazing!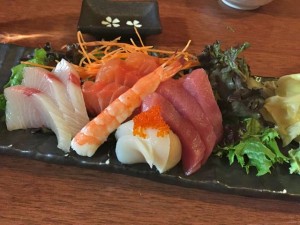 Excellent sashimi, fresh, quality ingredients, love that wasabi and pickled ginger.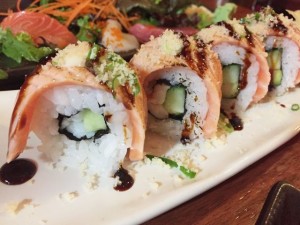 Seared salmon sushi, a really amazing little mouthful.
It was all ok, I wouldn't rate it as the best Japanese and the service was haphazard. Not the worst way to spend a Saturday night.