On a rainy Saturday afternoon you can often grab a late glass of wine and some nice tapas to nibble on if you missed lunch. Gas Eatery has been on Coventry Street for a long time and they offer a great breakfast, if you are lucky enough to grab a table, there is a catering side that offers full catering for occasions plus you can take home dinners from Gas to enjoy and look like a domestic goddess at the dinner table.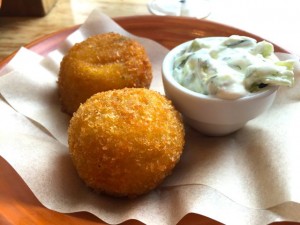 A glass of cold Prosecco and the perfect partner for a gruyere and ham croquette. To be honest they were luke warm and a bit bland, a little disappointing.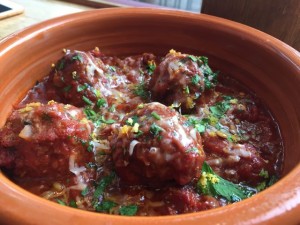 The meatballs were pretty pricey for what we got, I would have expected a few hulks of bread to enjoy with them for over $15. They tasted ok, again it felt like we were a little too late in the day and everything was a bit tired and sad by then.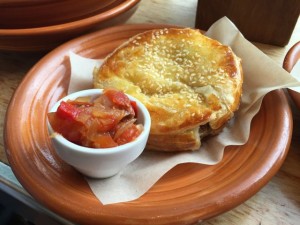 The chicken and leek pie was fabulous, packed full of flavour and totally delish.
It wasn't my favourite afternoon at Gas but I know I have had many better so must have just been the rainy showers making everything a little grey and sad. I'm sure we'll be back again.