I love Magic Mountain Saloon Bar, it takes reservations, online. The staff are gorgeous, including my fave dude Clinton who has moved over from serving me too many a glass of Gruner at Cookie and is now bringing his magic to the mountain! There is more of a bar feel down stairs and then upstairs you can grab a booth or sit at the bar and get your spice on.
The menu is just too good to choose from, I want everything. Fortunately we are with those lovely people who are happy for me to choose a feed me menu for them and I get to choose all of the dishes WIN!!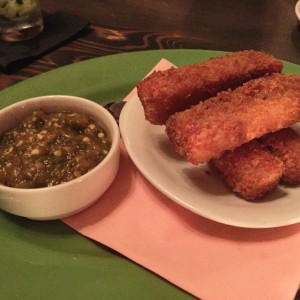 Oh yes! Pork belly fingers with smoked tomato relish, these are fantastic! Make sure you order enough for everyone, you will not want to share!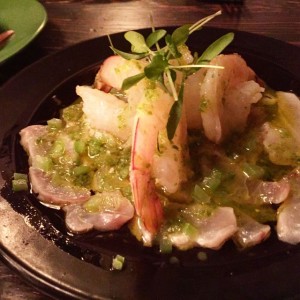 Amazing, fresh Green Prawns, cured kingfish with bitter melon, lemongrass, mint and green chilli – what a dish! That balance of spicy, cool, ceviche seafood and fragrant lemongrass – just beautiful.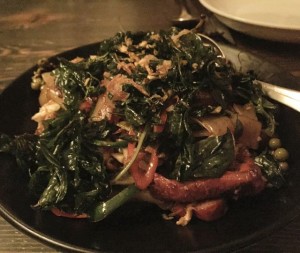 Fat Rice Noodles with Peking Duck and savoy cabbage, this dish has some real guts, roasted peking duck with big, fat floppy noodles and some of the best heat in a dish I have had, perfect with a cold glass of riesling.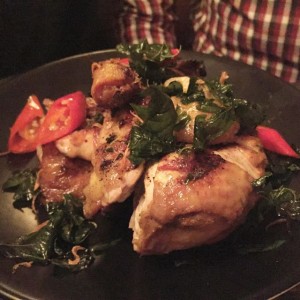 Helloooooo baby!! Crunchy fried chicken ribs were exactly that, super crunchy chicken ribs, nibble away and get a bit messy, they are totally worth it.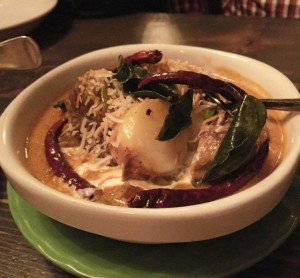 Another stunning dish, the lamb shoulder with potato and pea red curry was that rich, deep spice with falling apart lamb and just the right levels of creamy and spicy. Just perfect.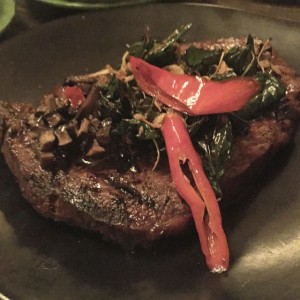 The chilli pepper scotch fillet, cooked medium rare with soy and holy basil wrapped up in the most amazing roti was a stellar dish – spicy, succulent steak sandwich – get in there!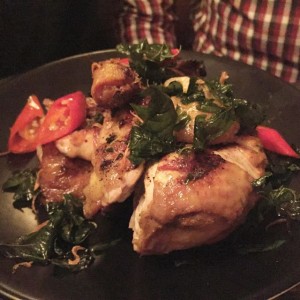 There is a small potential I may have over ordered here!! The turmeric and lemongrass chicken was just fantastic, succulent, juicy, roasted chicken was one dish too many but it was totally worth it just for a taste!
I challenge anyone not to have a great time here, there's plenty to enjoy and eat and drink …. just watch out for that spice, it can sneak up on you at the Magic Mountain!