One of my favourite spots to sit on a sunny evening with a cold bottle of riesling and some of the best Japanese Melbourne has to offer. It's not fancy, the menu doesn't change up but it's reliable, very tasty and a good, friendly local.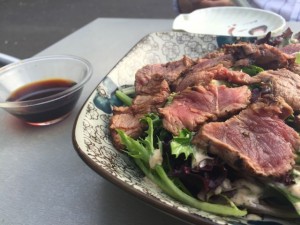 So fresh and perfectly seared the beef salad with a soy dressing and fresh leaves – so good.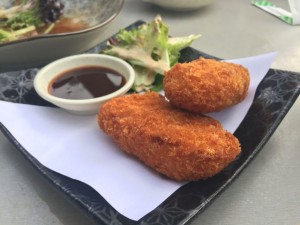 Creamy crab croquette – OMG a perfect crispy, luscious, big croquette. They are one of those dishes that you order every time you go and always forget to let them cool! There are so delish you just want to eat them as quick as possible despite the burn!!!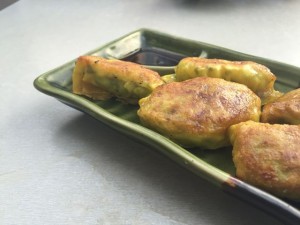 Gyoza are great, little perfect pillows with succulent, aromatic filling and a great dipping sauce that I can't get enough of.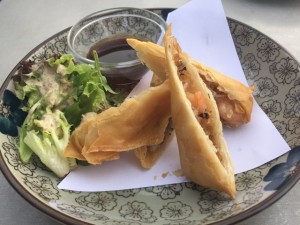 The best spring rolls in town, super crunchy, layers of pastry filled with little prawns, mushrooms and noodles – they are just amazing!
We love Naked Japan, it's a definite local favourite and we'll definitely be back again very soon.