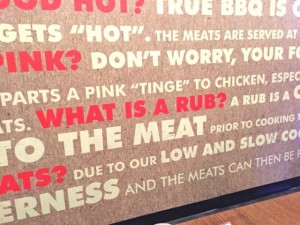 When you need some meat you need Big Boy BBQ! It's like a BBQ fast food joint with bright lights, plastic tables, huge rolls of kitchen towel and bottles of BBQ sauces to pimp your brisket.
The menu covers a myriad of all American classics, pastrami on rye, beef brisket, pulled pork, saucy pulled chicken, racks of ribs, onion rings, loaded fries and pickles. There are Meat Platters that cover all shapes, sizes and tastes and if you are a sharer then this is the way to go to make sure you get a taste of everything.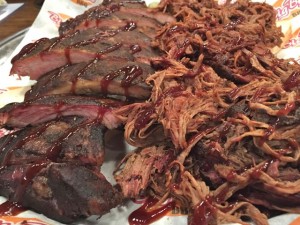 The Big Girl (Feeds 1-4) with Saucy beef brisket, pulled pork scotch fillet, saucy pulled chicken, 1/2 rack of your choice of ribs with two jumbo sides… couldn't tell my pork from my chicken but it was all good! The boys discovered the sliced white bread under the many meats and happily made sandwiches for the next five minutes!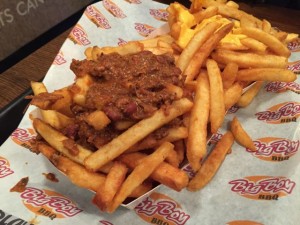 Loaded fries with chilli con carne or jalepeno cheese are super crunchy and super delish!!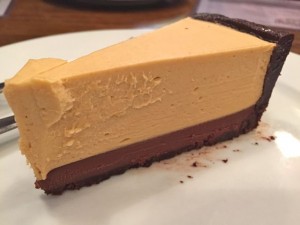 And if the calories weren't getting up high enough there is a peanut butter cream pie with ganache…… pure butter-errific!!
It's fun, it's fast and if you love getting all saucy with your brisket and ribs you'll love this place!