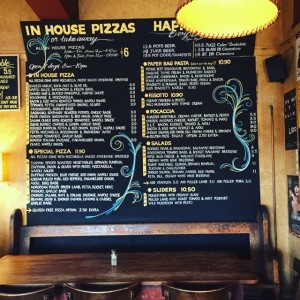 How many pizzas would a woodchuck chuck, if a woodchuck could chuck pizza?….. Keep up it's a play on how many pizzas can four very hungry Melbournites eat if they missed lunch and it was Banff pizza happy hour? With $6 delicious pizzas and clean skin bottles of Yarra Valley Merlot at $18 – it's the happiest hour ever. I LOVE pizza, just in case you have missed that along the way BUT it is my comfort food, my stay home in joggies and curl up with a warm pizza box and a TV binge! It takes a lot for me to enjoy eating out but Banff always makes me super happy. It's completely relaxed, wine in water glasses, order at the bar and help yourselves to cutlery. There is always a friendly smile and one of the best garlic pizzas in town!
So lets go……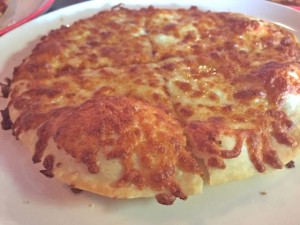 We already called out the Roasted Garlic with rock salt and olive oil – simply perfection….. could smash this right now!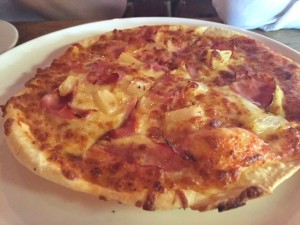 Shaved Ham and Grated Pineapple with Napoli – so good, great quality ham, no suspicious churned out meat snakes!!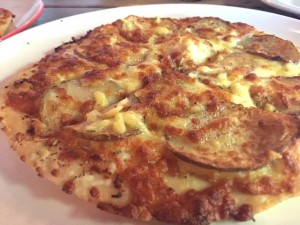 Saganaki, rosemary and potato on a garlic base – OMG I love, a good potato pizza is the best, perfectly thin slices, not to smushy! Delish!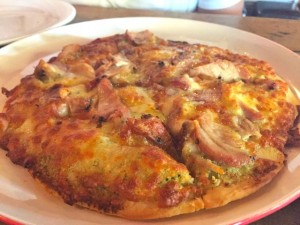 Pesto Chicken with bocconcini, red onion and garlic base – no worries about vampires tonight! Good quality chicken, not too much pesto – perfecto!!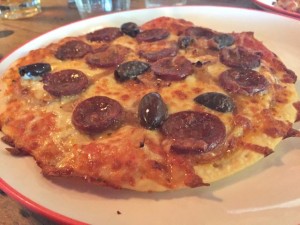 Roasted Italian Sausage with caramalised onions, olive and Napoli sauce – divine, good sausage, not to fatty, pitted olives so no broken tooths and so good we got this one twice!!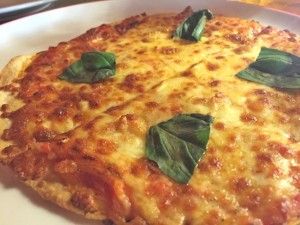 Napoli sauce with bocconcini and fresh basil – a beautiful pizza, no fuss just damn good and perfect burnish on that cheese… ooohhhh yeahhhh!!!
Bolognese with mozzarella – soooo good! Two of your favourite dishes in one!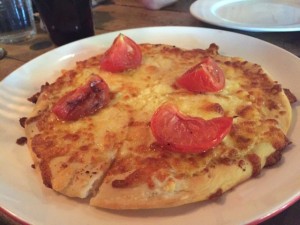 Fetta, Mozzerella, bocconcini with parmesan and roasted tomatoes and a garlic base – beautiful, not over loaded with cheese, just a good scattering of everything to come together and sign on the base.
So there you go, a good time was had by all, we came, we sat, we ate until we popped and we all left very, very happy …. And the bill was less than $100. That's what we call – BEST PIZZA NIGHT EVER!!!