On a cold, grey Saturday afternoon Misuzu's is like a warm, welcome hug! Cozy, intimate and smelling divine we curl up at our table and order lots of nibbly things to share with a lovely glass of local Riesling.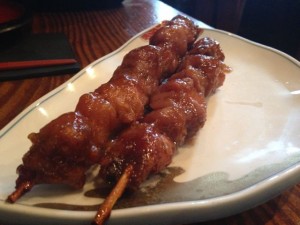 Service is friendly and fast and our stunning chicken yakatori is in front of us before we know it, a perfect example of how chicken thigh can be seriously sexy! Cooked perfectly and burnished with soy and spices it was a brilliant stick of yumminess!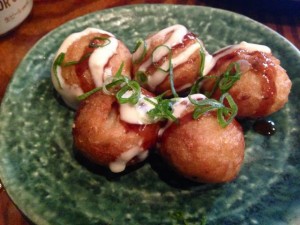 The Tokoyaki are my favourite, little delicate balls of potato and octopus with tonkatsu sauce, so delicious and so fluffy! Love, Love, Love.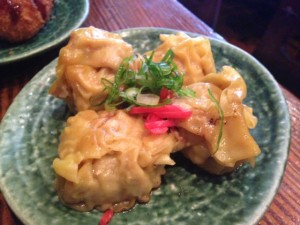 Chicken gyoza, perfect little dumplings, jam packed full of succulent chicken and herbs, no nasty padding of ingredients here! Just fresh and wholesome.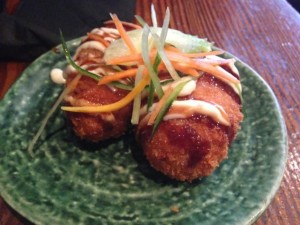 Tuna croquette, big balls of creamy tuna and potato in a perfect little crunchy coating.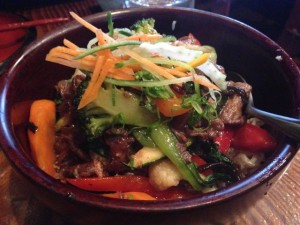 Beef Teriyaki was a great bowl to share, generous serve of wafer this sliced beef, vegetables and brown rice in a perfectly balanced teriyaki, not to sweet, just right!
Misuzu's has been an Albert Park regular for a long time and even a fire that desolated the building couldn't stop them from coming back and we are glad they did, sensational food.