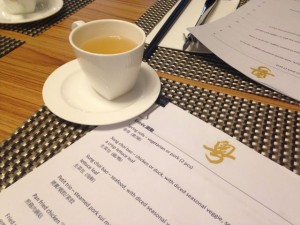 Mandarin Park has taken over the big space on Park Street occupied previously by a few different places that never really made a go of it so lets hope these guys can. It is big area and when we popped by they had screened off the front right and were seating people in the back area, probably not the best idea, I always thought you put people in the windows to look busy! It is also very well lit, great for my pictures but not so great for an intimate Cantonese dinner. With little online presence as yet, Mandarin Park are certainly relying on word of mouth to get the locals in, hence it was pretty quiet for a Friday night.
The staff were lovely and couldn't help enough, the menu was extensive and plenty of wonderful dishes to choose from and we had quite a feast in the end. Also currently BYO as they are waiting for their licence so we had some damn good pinot too.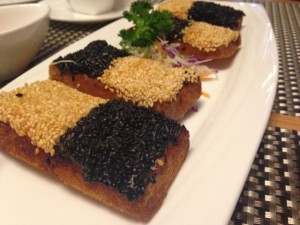 Tai Chi Prawn toast fingers with a checkered sesame effect were ok, if I am completely honest they were heading a little to the burnt side and there wasn't masses of prawns but they were enjoyable.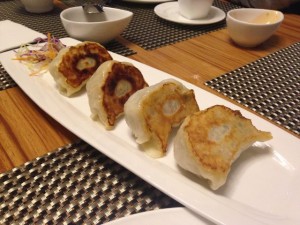 The gyoza were great, succulent and packed full of flavour.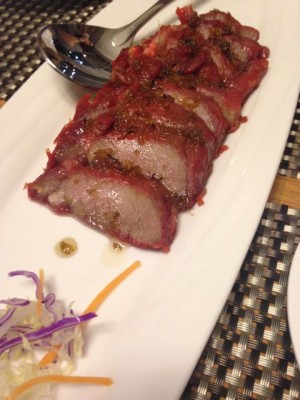 Osmanthus – scented, honey braised char sui pork tenderloin was sweet and succulent and really enjoyable.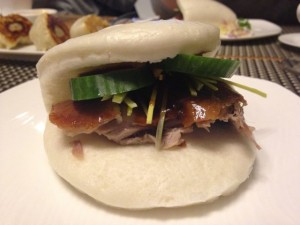 BUT the stand out dish of the night were the duck bao, a big individual bun each, soft pillowy and holding onto wonderful roast peking duck and fresh cucumber and coriander – just amazing.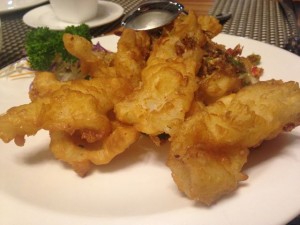 Salt and Pepper calamari was great, super crunchy and with a delicate hit of flavour.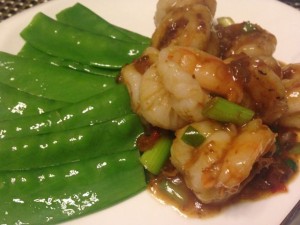 The XO chilli king prawn was a little bit overpriced for the number of prawns we got, it was a delicious dish but not worth $33.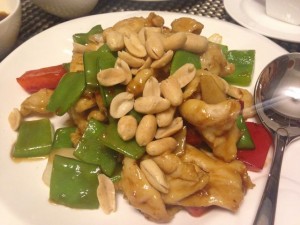 The kung po spiced chicken was ok, beautiful chicken and a nice dish but the peanuts were just a bit plonked on the dish and there wasn't a massive amount of flavour or spice.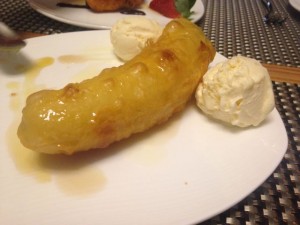 The desserts were lovely, a great banana fritter – my friend re-styled the dish! Naughty Girl!
And finally the Vanilla ice cream slice, deep fried ice cream is not something I would ever try at home and this was lovely, crispy coating with rich creamy ice cream inside.
It was a lovely meal, with no wine on the menu we managed to spend a fair bit but we did have plenty of food!