Aagman is a Hindi word which means "Arrival". The name here signifies the arrival of the restaurant as a steep start towards a food philosophy that is driven by a desire to present an eclectic and expansive Indian repertoire, bursting with flavours and originality, as a multi-sensory dining experience and a highly personal one.
Oh I love a curry and Aagman's Indian Nepalese menu is mouth-wateringly delicious. We had already had a delivery previously and absolutely loved the curries but we really wanted to get down to Port Melbourne and see what the full restaurant experience would be … and it did not disappoint!
It seems unusually hard to find a good curry in Melbourne, especially south of the river with nothing that rocks my world but Aagman has everything – great restaurant – warm and inviting, lovely staff – doing a stella job on her own and amazing food.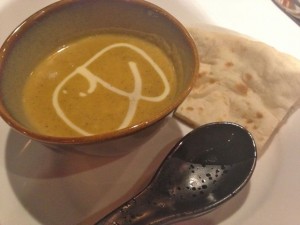 We went with those good people who like sharing so we could get a taste of a few dishes but before we even started we received a little complimentary curried pumpkin soup with a small naan. It was so good, rich, creamy and perfect for a blustery, cold and dark night.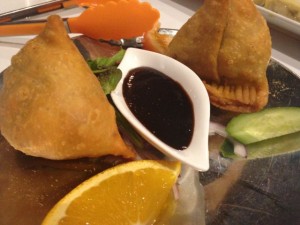 Then the Samosa tokri – prepared with crusty dough and stuffed with peas, potatoes, cumin seed and deep fried, served with tangy tamarind sauce. Loved, loved, loved, probably could have eaten a whole one but sharing is caring and there was lots more to enjoy.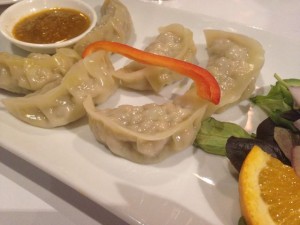 The 'Momos – Nepal's most popular dish, dumplings filled with succulent chicken mince, served with golbheda ko achar'. These were brilliant, dumplings in an Indian, best of all the favourite foods! They were delicious with the 'Golbheda ko achar' a tomato pickle.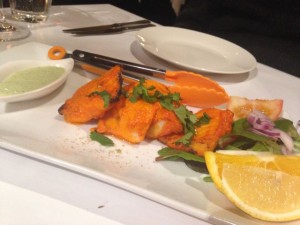 Beautiful fresh, flaking fish, the 'Firangi tikka' marinated with tandoori spices, cooked in Indian clay oven was divine.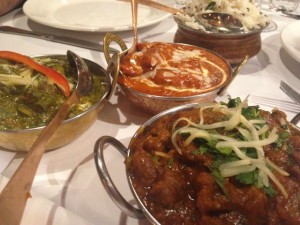 The Himalayan goat curry – Tender goat curry pieces cooked with nepalese himalyan spices and the bone was so rich and earthy, succulent goat and just great with a big fluffy naan to mop all that wonderful sauce.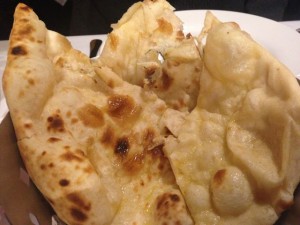 I adore a good Saag wala chicken – with leafy spinach and fresh green spices. A described as a Punjabi favourite, it's certainly one of mine!
Such a great night, we totally over ordered and went out into the night with a goodie bag of joy for the next days lunch. As we said Aagman has it all, good food, good people, good prices and a great place to spend some time and get all hot and spicy!
——————————
Food 8/10
Service 8/10
Music 7/10
Toilets n/a
——————————