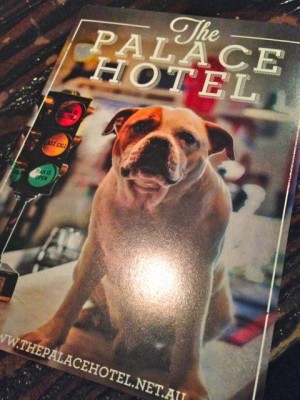 We all need a good local with the footy on, a friendly face, bar food, beer garden and a cute doggy to greet you! The guys who have taken on The Palace have done a great job of getting the place back on track and celebrating a good beer and some decent pub grub.
Grab a spot near a big screen, get your tab going and browse through a big menu of pub classics. There's parmas, steak, fish and chips, bangers and mash, curries, pies and a respectable looking roast chook.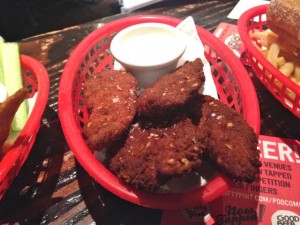 There is a long list of footy nibbles to enjoy with a beer chicken ribs, calamari, garlic bread and hot wings – just settle in and share with a few good friends.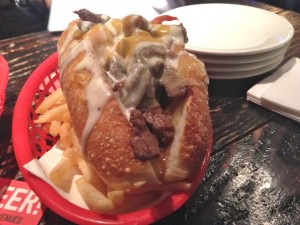 The Philly cheese steak was a steal at $14, packed with medium rare, good quality steak and slathered with creamy cheesey sauce – get in and get messy!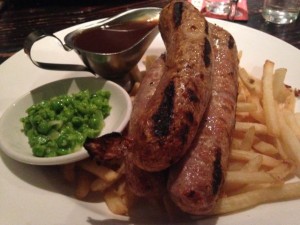 The bangers and mash came as bangers and fries as they had run out of mash which was a shame but it was a generous portion of good sausage, could have gone for more peas but a good dish for a friday night with a few wines.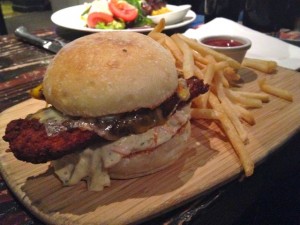 Hubby went for the chicken burger with fried chicken and slaw but it was a bit sloppy and he didn't really enjoy.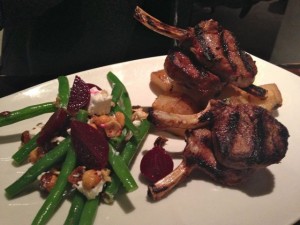 The lamb cutlets with pickled beets, bean salad and rosemary roast potatoes was a great looking dish for the health conscious and the lamb was well cooked. The steak looked really good, my picture didn't!!
It's a great place to be and we are super happy to have another good local to drop by and enjoy a beer and pat the lovely doggy.