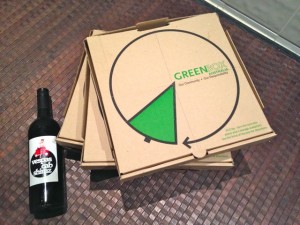 The Chatty Vespa bringing pizza joy to the lucky local patrons. With an easy to use online site to order and a list of tantalising options to choose from you will be so happy when you hear that distinct Vespa growl coming towards you with steaming hot pizzas for everyone.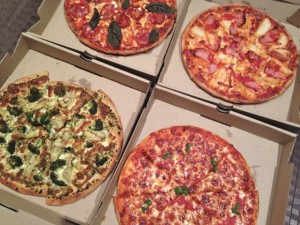 We were lucky enough to be invited to try out the Chatty Vespa and we were stuck on what to choose from all the great flavour combos on the menu. The Focaccia with tomato passata, fior di latte, parmesan, garlic, oregano, parsley is a must…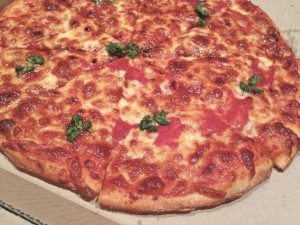 I LOVE a good garlic pizza and this was a beauty. A perfect balance of garlic and herbs, just the right slither of passata and a delicate layer of blistering cheese……………….. mouth watering!!
The menu has something for everyone including veggie, meats, spicy, traditional, fishy and something a little different.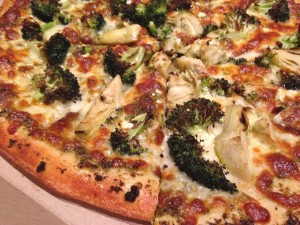 The Plant Powered with Vespa's Vego Pizza: broccoli, artichoke, goats fetta, fior di latte, on a basil pesto base is a 'healthy' pizza dream! Loved the pesto base and the veggies were nicely cooked through and it was a delicious, lovely pizza of joy!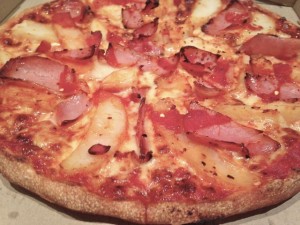 The guys were very generous and sent plenty of pizzas for us to try including the Farmers which I wouldn't usually try but I really like it! Marinated baked potato in Napoli sauce, bacon, chili flakes, fior di latte, tomato passata it was a great mix, with the potato and bacon – what more could you want!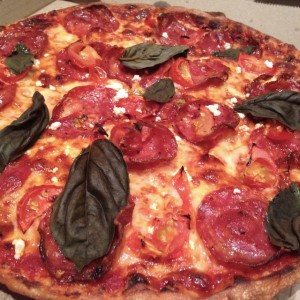 The Hot Yank with Vespa's Americana: Calabrese salami, cherry tomatoes, fior di latte, tomato passata, finished with fresh basil and a sprinkling of goats cheese was a spicy beast with a great mix of hot salami and lovely fior di latte and calming goats cheese… so good.
They are fast, hot and damn good so if you are near I would grab yourself a Chatty Vespa Pronto!!